Siveco China is a French SME specialised in maintenance and facility management consulting. It has been operating in China successfully for more than 10 years with more than 850 customer sites, utilising advanced technological tools to help Chinese plants, facilities and infrastructure owners increase competitiveness in the fast-changing domestic and global markets.
Siveco China's involvement in the Belt & Road can be traced back to many years ago when it started to assist Chinese EPC (Engineering, Procurement and Construction) companies to maintain their overseas projects in Southeast Asian countries. One of its clients is China National Electric Equipment Corporation (CNEEC). Siveco China provides computerised maintenance management system (CMMS) and related services for the client's two power plants in Malaysia and Indonesia. Later on, it developed more projects in countries including Brunei, Laos and Thailand. In 2012, its business also expanded to Algeria with new clients from South Korea.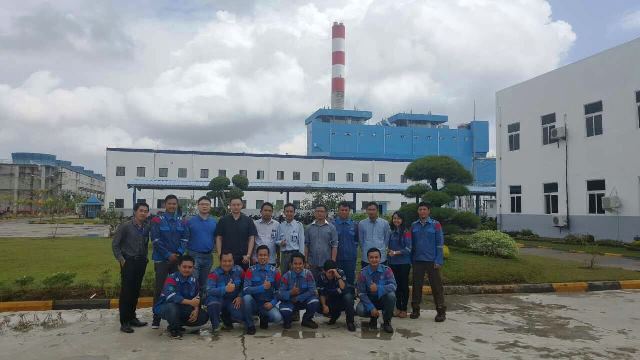 When reflecting on the company's success in China, Bruno Lhopiteau, the Founder and General Manager of Siveco China, considered their long experience working with Chinese infrastructure projects combined with abilities to work with international clients as the key factors.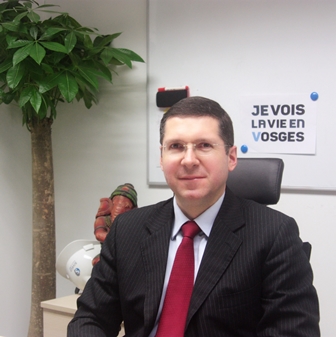 I would also say that our experience in China, such a highly competitive market, has also made us very fierce and tenacious, with both extreme survival skills ready for short-term business as well as a very long-term strategic view towards the market. I think these are the characteristics of companies that succeed in China", said Bruno.
As for the company's future plan, Siveco China intends to target on the Belt & Road countries where Chinese and Korean firms are active, by talking directly to major infrastructure owners, usually the government ministries. It has a wide range of client profiles and plans to work more with overseas Chinese investors primarily in oil and gas projects and large Chinese state-owned enterprises in waste, water and power markets. It has also set up a dedicated team to help its clients better understand the system and how it adds value to their tenders.
Siveco China has also observed some changing trends in this industry after working with Chinese clients for so many years. For example, it recently carried out a survey on "Maintenance in China" together with Shanghai University's Sino-European School of Technology, which showed an increasing awareness among Chinese companies towards the importance of maintenance and risk prevention involved in operating large infrastructure projects.
The company first came across the EU SME Centre at a business event in Suzhou, and has been using the Centre as a source of information on various topics including regulations, intellectual property, commercial development, and as a place to find experience from other companies. The Centre also published a case study to introduce the company's experiences to more European SMEs.
Leveraging Centre's instrumental resources, the company has developed a more refined understanding of the Chinese market.
To learn more about Siveco China, visit its website here.