Find a service provider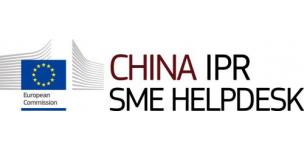 China IPR SME Helpdesk
Type of services:

Other

Affiliation to a Chamber
of Commerce:

European Union Chamber of Commerce in China (EUCCC)

Member state:

representing all 28 Member States of the EU

Languages spoken:

Chinese, English, French, German, Italian, Polish, Spanish

City:

Beijing

Website:
Contact Info
Valentina Salmoiraghi

IP Advisor

China IPR SME Helpdesk
T: +86 10 85276922
E: question@china-iprhelpdesk.eu

中国北京 朝阳区麦子店街37号 盛福大厦900室
Room 900, Beijing Sunflower Tower No. 37 Maizidian Street Chaoyang District, Beijing 100125, PR China
Company background
The China IPR SME Helpdesk supports European Union (EU) small and medium sized enterprises (SMEs) to both protect and enforce their Intellectual Property Rights (IPR) in or relating to China, through the provision of free information and services. These take the form of jargon-free, first-line, confidential advice on intellectual property and related issues, plus training, materials and online resources.