Home
>
Calendar
> Capacity Building Webinar Series | Session 5: Digital Marketing Essentials for China
Date & Time (Beijing) :

Mar 15, 5:00 pm - 7:00 pm, 2022
Date & Time (Brussels) :

Mar 15, 10:00 am - 12:00 pm, 2022
With the aim to better understand the specificities of the Chinese market and the possibilities of entering it, the EU SME Centre, Eurochambres and SPIRIT Slovenia, are organising a 'Capacity Building Webinar Series' aiming at increasing the awareness and understanding of doing business in China for European SMEs.
During the 5 webinar sessions, various China experts from different areas of expertise will present the cultural peculiarities, the market entry strategies, the challenges related to logistics and the distribution channels and the importance of digital marketing in China.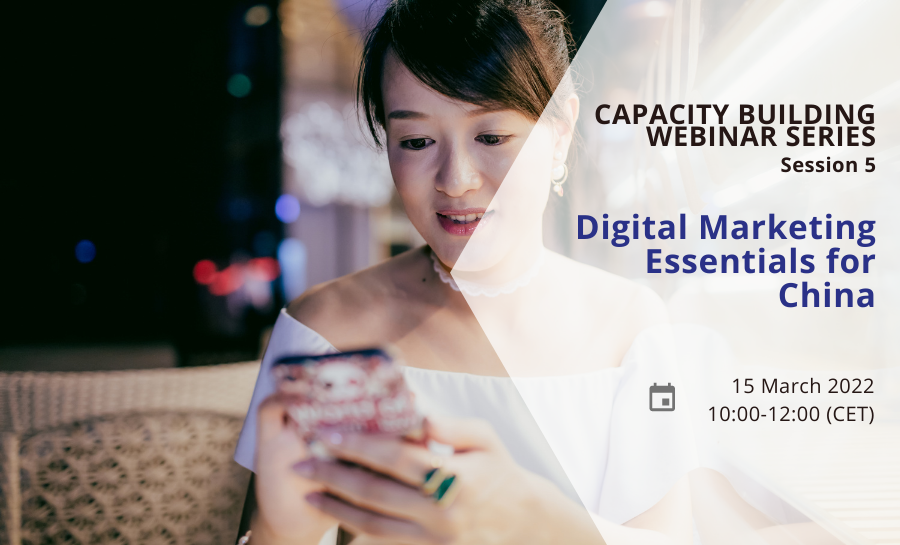 China made its transition to the mobile digital landscape much faster than elsewhere and companies reap the benefits by looking at user data, including geolocation, gender and even zodiac sign. Unfortunately, EU SMEs often lack the resources to make full use of what China's digital landscape can offer. The EU SME Centre, Spirit Slovenia and the Slovenian-Chinese Business Council invite you to this last session of the webinar series where our guest expert will present the Chinese Digital landscape to help EU SMEs navigate through this particular and complete environment and compete with the local and large foreign companies operating in China.
Agenda
Module 1: Relevance of E-commerce and digital marketing in China
Introduction to Prominent Digital Platforms: E-commerce, social networks and search engines
Chinese Consumer Online Purchasing Journey
Module 2: Marketing Fundamentals in China
China Digital trends
Use of KOLs
How to Adapt to the Chinese Context
Livestreaming, how to do it?
Budget
Interested in joining? Sign up here
_____________________________________
Find information about the other sessions below:
_____________________________________
About the speaker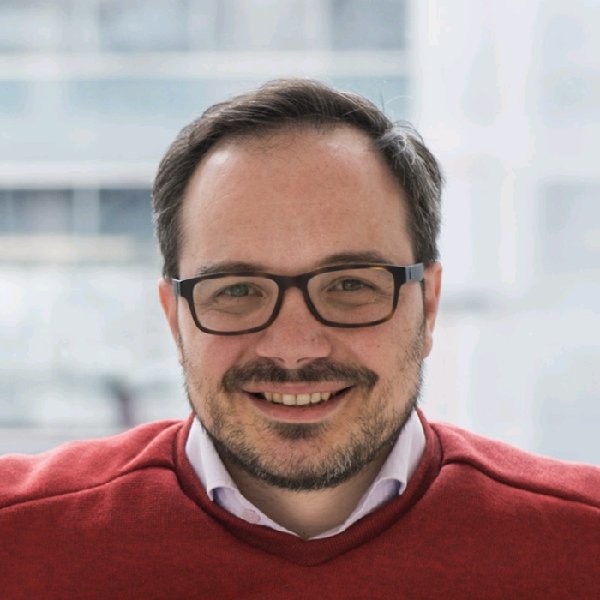 Luis S. Galan Lozano