Home
>
Calendar
> Capacity Building Webinar Series | Session 2: Effective Cross-Cultural Communications and Negotiation Skill
Date & Time (Beijing) :

Feb 17, 2022, 5:00 pm - 7:00 pm
Date & Time (Brussels) :

Feb 17, 2022, 10:00 am - 12:00 pm
With the aim to better understand the specificities of the Chinese market and the possibilities of entering it, the EU SME Centre, Eurochambres and SPIRIT Slovenia, are organising a 'Capacity Building Webinar Series' aiming at increasing the awareness and understanding of doing business in China for European SMEs.
During the 5 webinar sessions, various China experts from different areas of expertise will present the cultural peculiarities, the market entry strategies, the challenges related to logistics and the distribution channels and the importance of digital marketing in China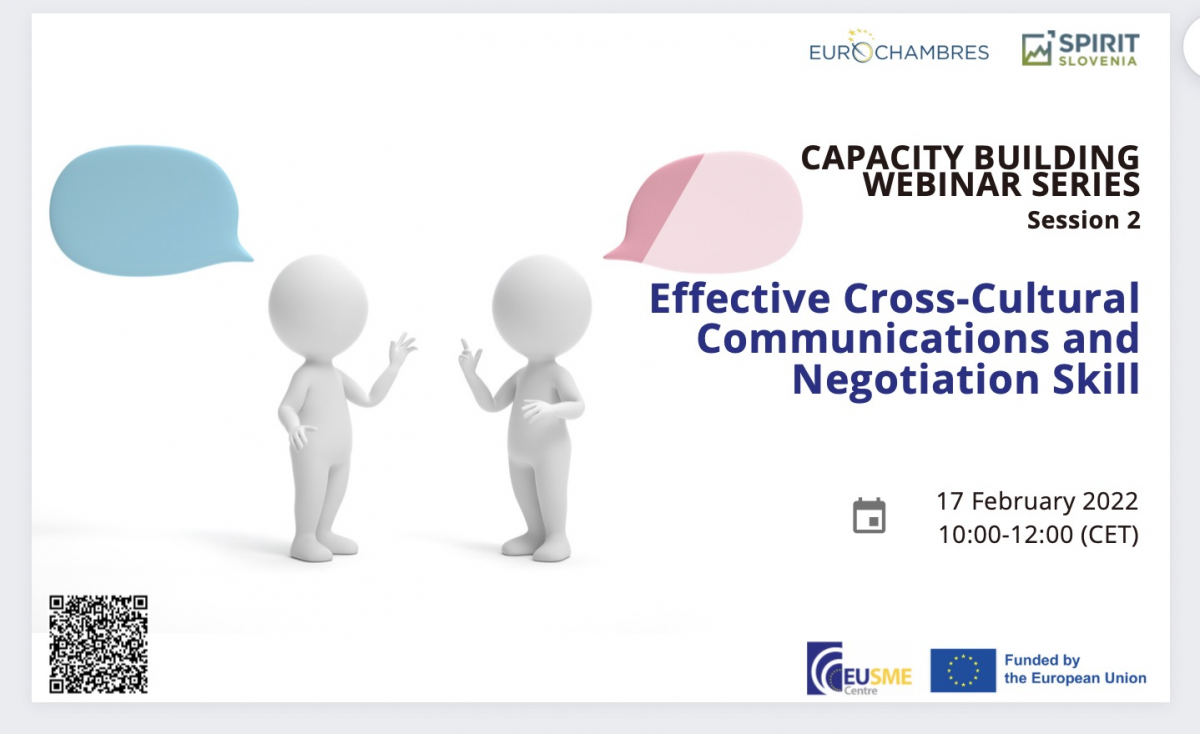 This session has been designed for personnel who works in a multicultural business environment and need to communicate and negotiate in or with China. The expert will give participants practical tools to strengthen skills to overcome cultural barriers in the workplace, minimise cultural misunderstanding and build a stronger multi-cultural team to ensure a sustainable business communication.
It will be distributed in 3 different modules aiming to enhance the overall cross-cultural competence and culture intelligence:
Module 1: Communication with China, effective communication and beyond language
Module 2: Developing Cross-cultural Competence: developing right attitude, learning cultural knowledge and behaving properly in a multicultural business environment.
Module 3: Negotiating Effectively in a Multicultural Business Environment
You can find the recorded webinar on YouTube here:
_____________________________________
_____________________________________
About the speaker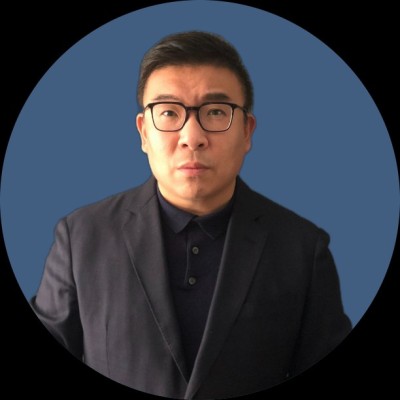 Antonio LiuYang (刘洋)
Intercultural trainer with several years of experience training European companies with presence in China, including IBEX35 multinationals operating in the automotive, aeronautical and oil sectors. He has been invited as visiting professor to lecture in Chinese, English and Spanish in a dozen of master's degrees and business schools. Antonio has collaborated as key speaker with the EU SME Centre, the Confucius Institute, and several chambers of commerce.