Find a service provider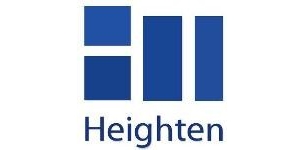 Heighten Europe Ltd / Shanghai Heighten International Transportation Co. Ltd
Type of services:

Insurance, Logistics, Quality Management (obtaining samples, accompanying the consignment to the destination, etc.), Sourcing and Procurement

Affiliation to a Chamber
of Commerce:

China-Britain Business Council (CBBC)

Member state:

United Kingdom

Languages spoken:

Chinese, English

City:

Shanghai

Website:
Contact Info
James Grayland

Director

International Operations
T: +86 21 6509 0199
E: james@heighten.eu

上海市虹口区天宝路578号720室
Room 720, 578 Tian Bao Road, Shanghai, 200086, P. R. China. 1 School Lane, Blandford St. Mary, Dorset, UK
Company background
Import & Export Specialists: Providing a custom service to meet your China transportation needs. From a complete end to end service, to a customised one stop shop of services that augments your current in-house capabilities. Heighten is more than just a traditional freight forwarder. We are a solutions provider for your China operations. Whether you are looking for single or multiple consignments, Heighten is on hand with a national and global network of partners and trusted relationships that enable a new level of flexibility. Specialists in museum freight, food & drink, medicine and technical product import. Please contact us to help you through your China challanges.