Home
>
Knowledge Centre
> The Alcoholic Drinks Market in China: Market Analysis, Retail Channels and Entry Strategy
Did you know that China is the biggest consumer of alcoholic drinks in the world?
While the sale of Chinese rice liquor Baijiu is still very popular, demand by local consumers for imported beer, spirits and wine has also increased over the past decade. And the EU leads the way: 13 EU countries are among the top 20 in beer imports to China and 10 countries are among the top 20 exporters of distilled spirits to China.
The EU SME Centre's report on the Alcoholic Drinks Market in China will provide you with the most comprehensive data, information and analysis into this fast growing sector. It covers beer and spirits including Chinese spirits, brandy, whisky, vodka, rum, tequila, gin and liqueur.
You will understand what Chinese consumers are drinking and where they buy and consume their alcohol.
Find out what trade channels are effective to get your alcoholic products sold to the right customers, how to best collaborate with retailers and what entry modes are suitable for your products.
Think about E-commerce – what platforms you can consider, what regulations you should follow, and how China's new cross-border e-commerce rules will affect your sales.
Now you can find answers to all those questions in this one report.
With a good balance between market data and experts analysis, it not only reveals which brand leads in each category, but also the reasons why China potentially accepts innovative concepts in alcoholic drinks with less reluctance than other regions.
All in all this report is a sales tool for export managers and traders, a source of market intelligence for senior directors, a helping hand for consultants in the beverages field, and an essential piece of information for government officers involved in promoting exports to China of their domestic alcoholic drinks.
We look forward to your company joining soon the many European businesses already selling their alcoholic drinks in China.
Contents
The Alcoholic Drinks Market in China
Definition and Segments of Alcoholic Drinks
Market Overview
Beer: Market Size, Performance

, Imports, Market Drivers, Competitive Landscape, Top Selling Products and Prices and Customers

Spirits: Market Size, Future Performance, Imports, Market Drivers, Competitive landscape, Customers
Retail Channels for China's Alcoholic Drinks Market
On-trade Channel: Hotels, Restaurants, Clubs and Bars

Off-trade Channel: Hypermarkets, Supermarkets, Convenience Stores, Speciality Stores, Premium Grocery Stores
Methods of Approaching Retail Channels
Market Entry Modes
Export to China
Setting up a Base in China

E-commerce Platforms in China: Cross Border E-commerce Market
Policies and Regulations for Alcoholic Drinks
Main Policies and Regulations

Labelling: Labelling Requirements of Pre-packaged Food (GB 7718-2011)

& Labelling Requirements for Pre-packaged Alcoholic Beverages (GB 10344-2005)
Customs

Tariff and Tax
Main Opportunities and Main Challenges
Conclusions and Final Recommendations
Appendix 1: Regulations
Appendix 2: Relevant Exhibitions/Trade Fairs
Appendix 3: Relevant Associations
Appendix 4: Relevant EU SME Centre Publications
About the Authors
Anna Tian, Consultant for Food & Drink, Retail Industry, China-Britain Business Council (CBBC)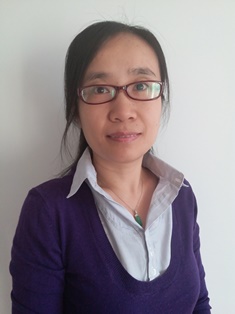 Anna joined CBBC in 2014 and currently acts as a Consultant in CBBC's North China team. She is responsible for carrying out important research projects in a wide range of sectors, with a focus on food and drink and retail sectors. Anna has worked on a number of large research projects to assist UK business in developing their business in China, including alcohol brands, a cookware brand, a leading UK retailer and multiple food and drink brands. Before joining CBBC, Anna has worked in consulting sector.
Jack Sun, Project Manager in Beijing, China-Britain Business Council (CBBC)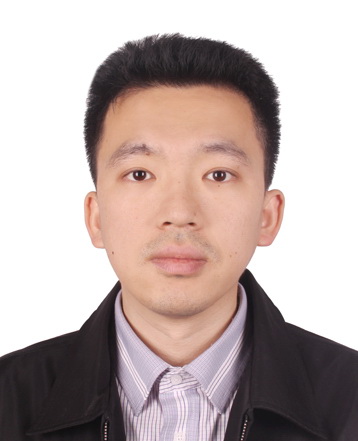 Jack joined CBBC as a Project Manager in 2015. Jack's responsibilities include carrying out research projects in a wide range of sectors, with a focus on the creative and food and drink. Jack has worked on a number of large research projects assisting UK brands in identifying market entry routes in China. Jack graduated from University of Auckland with a bachelor degree in Economics. Before joining CBBC, Jack worked as an economics reporter for the China Daily.
Aideen Clery, Trade Services Manager, China- Britain Business Council (CBBC)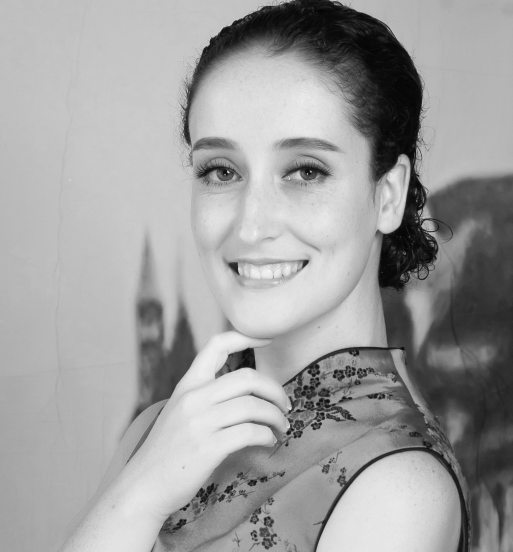 Aideen Clery assists with the delivery of Business Support Services (BSS) projects across CBBC's 13 offices in China. She has worked on over 400 BSS projects and other CBBC Research projects since joining CBBC in 2012. Aideen has worked on reports covering various sectors including food & beverage, advanced engineering, pharmaceuticals, medical devices, cosmetics and retail amongst others; Aideen has therefore developed knowledge of the challenges companies face when entering the Chinese market. Aideen came to China in July 2012. In September 2016, she transferred to Belfast, to head up CBBC's Northern Ireland office. Aideen has a BA in Language and Cultural Studies and Masters in International Relations.
Rafael Jimenez, Business Development Advisor, EU SME Centre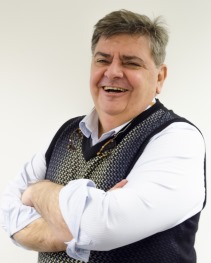 With more than six years' hands-on experience in managing a business in China, Rafael offers advice for European SMEs in developing practical market entry strategies in the country.
Following a career at a senior level within the F&B and ICT industry, he arrived in China in 2009 as Director of a Spanish F&B company involved in the restaurant and trade business. He helped the company set up a Wholly Foreign Owned Enterprise (WFOE) in China, ran operations for three years and led a team of more than 100 employees. More recently he was Shanghai Office Director at a Management Consultancy Firm. Born in Spain, Rafael holds a bachelor of Physics and has three sons.
Domenico Di Liello, Knowledge Centre Coordinator, EU SME Centre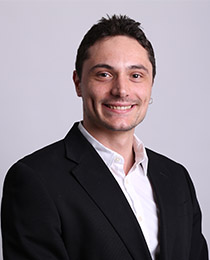 Domenico Di Liello is supporting EU SMEs in their business development to China at the EU SME Centre in Beijing. Having joined in 2012, Domenico conducts research on different aspects of the Chinese business environment, with a special focus on the green-tech and E-commerce sectors. He has worked on various B2B events and trade missions in China. He first moved to China in 2006 and has been living in China consecutively since 2010. He is particularly interested in field research on the environmental sustainability of Chinese economic growth.
Domenico holds a Master's degree in Political Sciences and a Bachelor's degree in Literature and Philosophy from Naples University "L'Orientale". He also has a Master's degree from the School of Economics at the Renmin University of China, Beijing.
This report was published during the EU SME Centre in China Phase II (2014-2020), which was funded by the European Union (ICI+/2014/346-276).
The report was drafted in collaboration with external creators, who worked under service agreements with the Consortium running the EU SME Centre Phase II. The copyrights and intellectual property of this publication belong to the Consortium partner China-Britain Business Council. The latter was authorised by and acted on behalf of the Consortium running EU SME Centre in China Phase II. The China-Britain Business Council, which is currently part of the Consortium running the EU SME Centre in China Phase III, has granted the rights of use of this report to the current Consortium. The report is therefore re-published and made available during the EU SME Centre Phase III