Find a service provider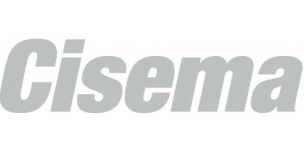 Cisema GmbH
Type of services:

Consulting, Distributors, Sales Agents, Importers, Legal Services, Logistics, Product Standards, Testing, and Certification, Quality Management (obtaining samples, accompanying the consignment to the destination, etc.), Training, Other

Affiliation to a Chamber
of Commerce:

German Chamber of Commerce in China (AHK)

Member state:

Germany

Languages spoken:

Chinese, English, French, German

City:

Munich

Website:
Contact Info
Markus Roepke

Marketing & Sales Manager

Regulatory Affairs / Marketing
T: +49 89 41617389-07
T: +49 89 41617389-01
Fax: +49 89 74849956
Mob: +49 151 54740620
E: roepke@cisema.de

Semmelweisstraße 8 82152 Planegg Germany
Company background
We are a full-service provider for any company who has a strong interest in entering the China and Hong Kong market, especially for technically demanding projects in the fields of medical devices, pharmaceuticals and cosmetics. Our expertise allows you and your company to enter the China market confidently. With nine worldwide locations and more than ninety highly qualified staff members, Cisema consults enterprises of all sizes and offers our clients optimal support during all phases of expanding their businesses into China. To gain further insights to the constantly evolving economic landscape in China, we frequently conduct speeches at international conferences, chambers of commerce, and industry organizations, and periodically publish in trade journals and other media outlets. As part of our service, we organize on-site seminars on topics such as the latest legislative and administrative changes to better assist our clients in making the best-informed business decisions possible. Cisema can provide a full range of services to companies seeking NMPA approval, ensuring the most appropriate route to NMPA approval in China for your product: One-stop service offer for medical device and IVD registration in China • Complimentary full-cost calculation including timeline for NMPA registration • Classification (risk class I, II or III) of medical devices and IVDs • Clinical pathway strategy • Templates and document checklists for application • Writing of product technical requirement (PTR) • Test sample import and logistics • Coordination of type tests • Translation of documents into Chinese • Chinese label drafting according to NMPA requirements • Clinical Evaluation Report (CER) composition • NMPA application dossier compilation • Responding to supplementary notice and meetings with NMPA reviewers • Collection and handover of NMPA certificate • NMPA Legal Agent service for registration and post market surveillance (PMS) • Clinical Research Organization (CRO) services • Advice on applicable legislation and relevant regulations • Post-approval support, e.g. changes, extensions, and renewals of product registrations Cisema highly recommends companies begin engaging with us from the start of the application process as we believe that gross errors can be avoided. Even correctable mistakes will lead to significant delays and increase in monetary investment.