Find a service provider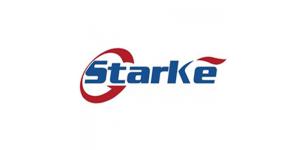 Starke
Type of services:

Consulting, Legal Services, Patent and Trademark Law Services

Affiliation to a Chamber
of Commerce:

European Union Chamber of Commerce in China (EUCCC), German Chamber of Commerce in China (AHK)

Member state:

Germany

Languages spoken:

Chinese, English, German, Other

City:

Beijing, Düsseldorf, Other

Website:
Contact Info
Daniel Albrecht

Attorney at law (admitted in Germany)

Law
T: +86 10 8523 5733
Mob: + 86 10 18888841753
E: law@beijing-starke.com

北京思达客咨询顾问有限公司 地址:北京市朝阳区工体北路甲6号 中宇大厦1508室
Starke Room 1508, Zhongyu Plaza, No.6 Gongtibei Road, Chaoyang District, Beijing, 100027 China

Company background
Our core competencies are legal advisory, as well as Intellectual Property. We customized our advisory activities to the requirements of internationally active companies and individuals, who need corporate-, IP-, contract-, labor-, and investment advises in China or German speaking countries. Starke operates in Beijing (China) and in Düsseldorf, Köln, Essen, Duisburg, Dortmund, Bochum (Germany) through her cooperation partner.
The Starke team consists of a multicultural mix of experienced consultants. Our team is multilingual with diverse backgrounds. This combination of experience allows our staff to offer valuable insight and expertise. Combining years of international expertise with practical China experience and knowledge, we offer expert advice and support to both local and international clients.
Starke Consulting is also an IP firm licensed by the State Administration for Industry and Commerce (SAIC) of the P.R. China to provide both domestic and overseas clients with full spectrum of services in all fields of trademark rights. IP is one of the most important assets for all businesses. We help you to secure and protect these assets. Clients regularly cite the combination of our deep local expertise and ability to collaborate across borders as the most significant reasons.
Starke have an international and experienced team in commercial law. We do not only know commercial law, we also know the specific needs of clients with different backgrounds. This gives our clients the advantage to obtain tailor made advice on their specific needs in all situations of their contractual business. For our clients we establish business entities; from the preparation and submission of all required documentation, liaison with the relevant authorities to managing the entire process through to the attainment of company certificate.
We cummunicate with our clients in German, English, Chinese or Japanese.