With the aim of helping EU SMEs in the wine industry, we present this practical guide on How to Start Exporting Wine to China. This report is an indispensable tool for selling wines in China, essential for export managers, traders, winemakers, wineries, and consultants as well.
Beyond the stats available in the annexes, we provide in-depth market analysis and answer questions such as "What will be the price tag of my wine in China? How can I find out if my competitors are already selling in China? Where, or through which channels?"
In addition, we offer advice on how to search for the right importer depending on your preferred sales channel. Who are they? Can you find out if a certain importer lacks in its wine assortment of an SKU that fits precisely your wine? How to do it?
We help you to find the price tranches of imported wines, the requirements set by importers in China, how to manage sales expectations thanks to knowing in advance the real volume moved by each importer. Useful tips for negotiation are provided.
Learn, but most important, acquire first-hand information of the real situation nowadays regarding Chinese consumers and wine. Are they really interested in wines? Can you demonstrate it? How a small or medium winery with not many resources can gain access to the Chinese consumer?
The present document allows your winery to set up a comprehensive road map to start exporting wine to China. It empowers you to draft a well-thought business plan much before you first visit China. We include a hypothetical business case, an EU small winery producing sparkling wine pondering export its wine to China. We solve the case through mimicking all the steps until finding the appropriate importer.
Consumer habits and sales channels, including online sales, along with the various promotion activities of importers are described, providing tips so you can find yourself such information, saving time and money.
Above all, it is a sales tool. We hope you find it useful!
Key Contents
Understanding China's Wine Imports: Bulk Wine, Bottled Wine, Whites and Sparkling Wines
Pricing, Taxes and Duties
Pricing Demography of the imported wines

Get to Know the Taxes and Customs Duties
The Role of Hong-Kong
Trademark Registration
Who's Your Competitor?
Search Using Baidu

The Benefits of Searching
Carrying out Visits
Understanding Wine Shipment Arrivals
Seasonality
Planning for Seasonality

Looking at the Ports
Preparations at the Winery
Recommendations – How to avoid the most common issues
Documentation Requirements
Going to China
Trademarks
Exhibitions and Fairs
Cava a practical example: "Who Is Selling in China Wines Similar to Ours?"

Which Importers and Distributors?
Which Sales Channels?

Pricing
In China
At the Exhibition
Importers and/or Distributors
Back at Home
Follow-up

Monitoring the Business
Monitoring the Market
Annexes
Useful Stats
Wine Importers and Distributors in China
Related Content
Customers who buy the report enjoy 50% off discount when purchasing the related webinar. You can find the code and instructions on the second page of this report.
About the Author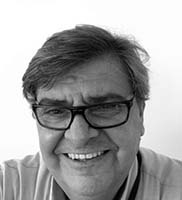 Rafael Jimenez. MSc in Physics, is the Business Development Advisor at the EU SME Centre in Beijing. With a proved experience in FMCG sales in China, Rafael keeps careful track of the wine business, being closely in touch with participants throughout the supply chain, wineries, export managers, traders, Customs' agents and forwarders, importers, retailers, restaurants, wine experts, and consumers. Publishes regularly about the wine business in China, and in writing the report Rafael paid special attention to the many questions or doubts from wineries that the EU SME Centre has received and responded over the years.