Date & Time (Beijing) :

May 24, 2022, 4:00 pm - 5:30 pm
Date & Time (Brussels) :

May 24, 2022, 10:00 am - 11:30 am
Venue :

online (Zoom) + offline (Guangzhou)
Cybersecurity, data protection and transfer are critical issues for businesses when trading across international borders. Many businesses now operate business models that rely on the ability to process, store and transfer customer data. European SMEs have largely adapted to GDPR and other national data privacy laws, while an increased awareness of cybersecurity threats have also encouraged business to take stronger measures to improve cybersecurity and protect customer data.
The basic legal framework for cybersecurity and data protection in China was completed in 2021, with the issuance of the Personal Information Protection Law (PIPL) and the Data Security Law (DSL) – in addition to the previous Cybersecurity Law enacted in 2017. Other department rules and standards are also being drafted, outlining different levels of risk for data, stipulating provisions for data collection and storage, and indicating the conditions and criteria for the transfer of data across borders. These pose significant technical challenges to European SMEs in terms of adjusting their cloud infrastructure and ensuring the continuity of their cross-border operations.
This seminar will provide an update on the most recent regulatory developments in the field of cybersecurity and data protection. It will then explore the key challenges affecting EU companies, and provide a series of tips based on practical experience and case studies.
You can find the recorded webinar on YouTube here:
Agenda
16:00 – 16:10 Intros
16:10 – 16:40 Recent regulatory updates in the field of cybersecurity and data protection
Valentino Lucini, Lawyer at Wang Jing & GH Law Firm
16:40 – 17:10 Challenges and tips for EU companies on IT infrastructure and cloud
solutions
Simone Ciampi, General Manager of Exprivia China
17:10 – 17:30 Q&A
Indicate Your Areas of Interests
Got any questions that you would like to be addressed by the speakers? Let us know!
Our experts will prepare and tailor the content of their presentations according to the needs and expectations of the audience. Please send us what topics you would be most interested in by email at info@eusmecentre.org.cn.
About the Speakers
Valentino Lucini
Lawyer, WANG JING & GH LAW FIRM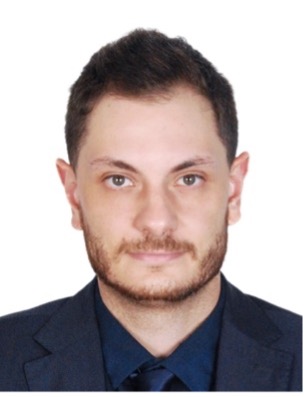 Mr. Lucini is an Italian and Spanish lawyer working for a top-tier Chinese Law Firm for almost ten years. He is experienced in cyber-security, TMT, technology transfer, AI, IoT, cross-boarder M&A projects, and foreign investment cases including setting up legal entities in China, Italy, and Spain, and preparing cross-border contracts and transactions. In 2021, Mr. Lucini was appointed Arbitrator before the Hainan Arbitration Court.
Mr. Lucini is also Vice-Chair of the Next Generation Committee of the Inter-Pacific Bar Association in which he participated as a panelist in important lectures and seminars regarding innovation and the legal profession including the application of innovative methodology as Design Thinking to the law. Mr. Lucini is also an experienced negotiator having attended the Harvard Law School Program on Negotiation and assisted foreign and local clients in high-stakes negotiations with Chinese authorities and private corporates involving million-dollar projects. Mr. Lucini obtained a Master in Law (LLM) at the University of California at Berkeley and two certificates of specialization in Technology Law and Business Law. Mr. Lucini is CIPP-E certified (GDPR compliance). Spoken languages: Italian, Chinese (Mandarin), English, and Spanish
Simone Ciampi
General Manager, Exprivia China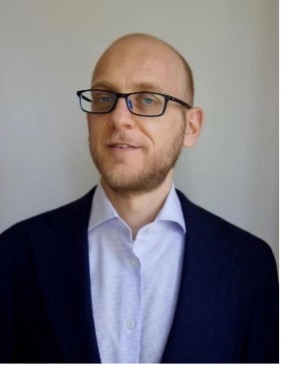 Simone Ciampi is the General Manager of Exprivia IT Solutions (Shanghai) Co. Ltd. Simone has been living and working in China for more than 10 years and he has a broad experience in Information Technology and ERP/SAP integrated systems.
Exprivia IT Solutions, a leading Italian company in the ICT market and a technological partner for your business in China, is specialized in IT Infrastructure, Cloud Solutions and ERP/SAP projects, and maintenance contracts for the Chinese market.