Date & Time (Beijing) :

Jan 21, 2022, 4:00 pm - 6:00 pm
Date & Time (Brussels) :

Jan 21, 2022, 9:00 am - 11:00 am
In March 2021, the EU-China agreement protecting geographical indications entered into force. The agreement protects 96 iconic EU agri-food names against imitation and usurpation, bringing trade benefits and introducing consumers to guaranteed, authentic products from European countries with rich culinary and cultural traditions. In the course of the next four years, the agreement will expand to cover an additional 350 GI names from both the EU and China.
The Chinese market is the third destination of EU agri-food products, and at the same time is the second destination of EU exports of GI products, accounting for 9% by value. Chinese consumers appreciate the safety, quality and authenticity of European agri-food. Yet, Chinese consumers' awareness of European GIs remains not as strong and deep as in other countries, requiring EU producers and exporters to adopt different and tailored approaches to communicate and promote the value of GI products in China.
Together with the China-Italy Chamber of Commerce in China (CICC), we are pleased to invite you to join the workshop "Communicating the value of European GI products to Chinese consumers". The workshop will:
Provide an overview of the EU-China agreement protecting geographical indications, including objectives and products covered
Provide insights on the Chinese consumers' awareness of EU GI products, highlighting the main opportunities and challenges for promotional and marketing activities
Share specific examples of promotional activities done in China by representatives of three categories of GI products: wine, spirits, and cheese.
You can find the recorded webinar on YouTube here:
The workshop will take place on Friday 21 January 2022, at 09:00 – 11:00 (Brussels time) / 16:00 – 18:00 (Beijing time), online *
* Because of the current epidemic situation, the offline venue in Shenzhen has been canceled, and the event will thus take place on Zoom only.​
Agenda
16:00 – 16:10 Welcome remarks and EU SME Centre intro
16:10 – 16:30 Presentation: the EU-China Agreement Protecting Geographical Indications
Damien Plan, Counsellor for Agriculture, EU Delegation in China
16:30 – 17:00 Presentation: overview of Chinese consumers' awareness of European GIs, and opportunities and challenges for promotional activities
Pablo Recio Gracia, Managing Director, EIBENS Consulting
17:00 – 17:45 Case studies from three GI products:
· Wine (Gianpaolo Bruno, Italian Trade Agency)
· Spirits (Conor O'Sullivan, Ireland Bord Bia)
· Cheese (Alexander Macdonald, Business Development, London Food Ltd Shanghai)
17:45 – 18:00 Discussion and Q&A
Speakers:

Damien Plan
Damien Plan is an agronomist engineer, graduated from the "Ecole Nationale Supérieure d'Agronomie de Montpellier" (ENSAM) in France.
Damien Plan joined the European Commission in 2009. He initially worked at the European Commission Joint Research Centre. In 2014 he joined the Directorate General for Agriculture and Rural Development where he worked successively as team leader for commodity crops markets (Cereals, Rice, Oilseeds and Protein Crops) and as International Relations Officer for South-East Asia (ASEAN countries).
Damien Plan is Counsellor for Agriculture at the EU Delegation to China in Beijing since September 2019.
Prior to joining the European Commission, Damien Plan worked for fifteen years in the private sector, more specifically in the agri-food sector (animal feed industry, starch industry, seeds industry), where he held various manager positions in regulatory affairs, public affairs and business development, both in Europe (Brussels) and in South East Asia (Singapore).

Pablo Recio Gracia
Mr. Recio has been living and working in China since 2005. He is currently the managing director of Eibens, a company established in 2005, with two offices in Beijing and Madrid. Eibens focuses on the F&B sector, as well as cosmetics and e-commerce. It provides training, market intelligence, market entry or follow-up to European SMEs, international trade promotions agencies and public companies.
Pablo Recio is a frequent speaker in business seminars in Europe and China, including those organised by the EU SME Centre. Previously, Mr. Recio worked for public agencies including ICEX (Spanish Institute for Foreign Trade) and Extenda (Trade Promotion Agency of Andalusia) as well as private companies.

Gianpaolo Bruno
Director of ITA Beijing Office and Coordinator of ITA offices in China and Mongolia
With almost 30 years of service at the Italian Trade Agency (ITA), Mr Gianpaolo Bruno currently holds the position of Director of ITA Beijing Office and Coordinator of ITA offices in China and Mongolia.
Previously (2015-19) he served as Trade Commissioner to the UAE, Om an and Pakistan at the ITA Office in Dubai; Director for Strategic Planning, Economic Research, Overseas Offices and interim Director of ITA's IT Services (2011-15), directly reporting to the CEO. From 2003 through 2010 he was Trade Commissioner for sub-Saharan Africa at the ITA's Johannesburg Office, South Africa. From 2000 to 2003, he held the post of Manager of the Economic Research Division at the ITA.
From 1997 to 2000 he was appointed as Advisor to the Chief Procurement Officer at the World Bank (IBRD/IDA) and afterwards Advisor to the Executive Director for Italy, Portugal, Greece, Malta, Albania and San Marino at the World Bank Group in Washington D.C., USA.
Mr Gianpaolo Bruno holds a M.A. in Economics at LUISS Guido Carli University in Rome with full honors, a Master's degree in Public Administration (For.Mez., Naples) and a Master's Degree in IT Governance and Compliance (University of Turin). He was awarded a full scholarship as Research Associate in Public Policy at the Graduate School of Public Policy, University of California at Berkeley. He holds a diploma in Foreign Trade Management (Italian Institute for Foreign Trade - ICE) and in International Marketing (Drexel University, Philadelphia, USA) (full awarded scholarships).
Mr Gianpaolo Bruno is a Certified Public Accountant in Italy. He was Adjunct Professor of International Economics at the University of Milan, Bicocca.
Conor O'Sullivan
China Manager, Bord Bia—Irish Food Board
Conor O'Sullivan is China Manager for Bord Bia—Irish Food Board. Bord Bia is the Irish state agency responsible for the development and promotion of the Irish food and drink industry worldwide. From Bord Bia's office in Shanghai, Conor and his team support Irish food and drink companies' growth across the entire Greater China region. Conor has been living in China for nearly a decade, working to strengthen business ties between Ireland and China both in his current role and previously with Enterprise Ireland. He holds a bachelor's degree in International Commerce with Chinese Studies from University College Cork.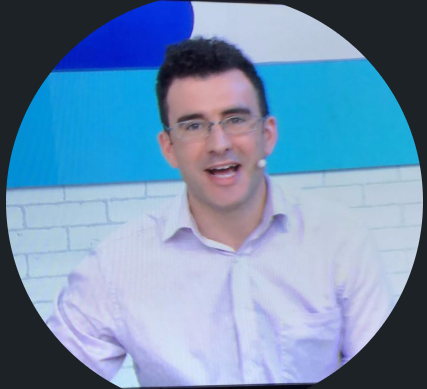 Alexander Macdonald
Business Development, London Food Ltd Shanghai
Since 2008, Alexander Macdonald has been importing European chilled persihable goods in China-wide, with a specific focus on cheese, including GI ones such as Comte, Roquefort, Camembert de Normandie, Queso Manchego, Feta, Parmigiano Reggiano, etc.