Date & Time (Beijing) :

Jun 3, 2021, 4:00 pm - 5:15 pm
Date & Time (Brussels) :

Jun 3, 2021, 10:00 am - 11:15 am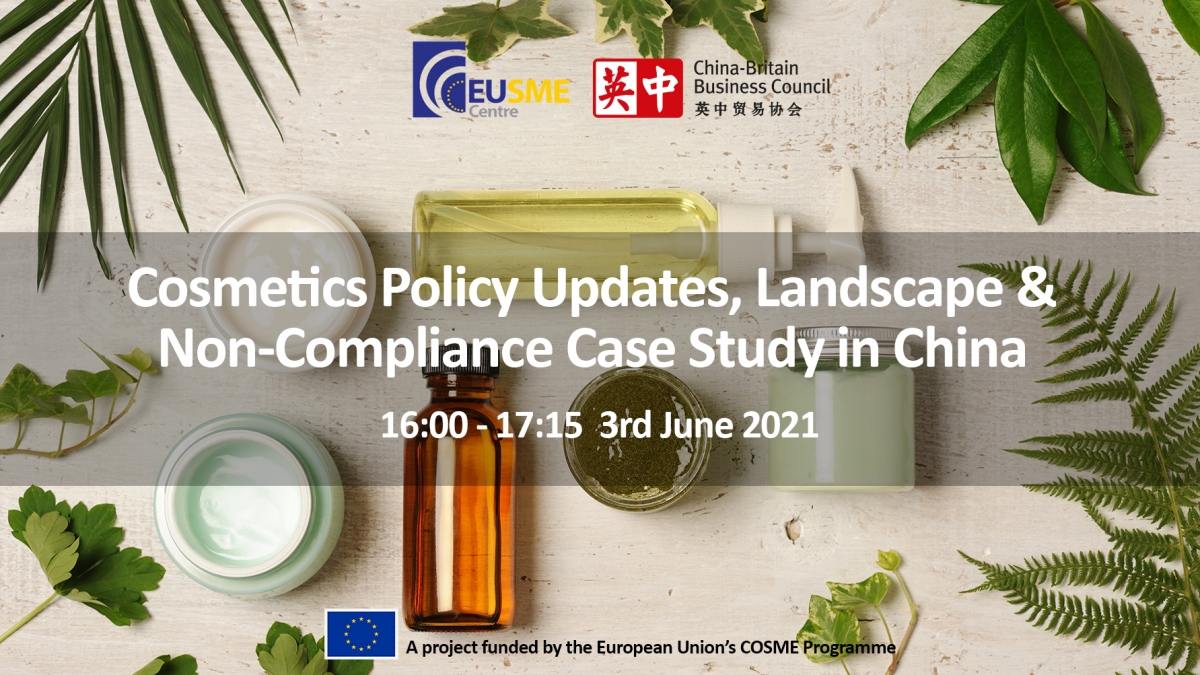 The EU SME Centre and China Britain Business Council (CBBC) are happy to invite you to our next event on "Cosmetics Policy Updates, Landscape & Non-compliance Case Study in China" which will be held on 3 June 2021 fom 10:00-11:15 (CET) / 16:00-17:15 (Beijing).
The Cosmetic Supervision and Administration Regulation (henceforth referred to as CSAR came into effect on 1 January 2021, which acts as the new legislation to replace the previous Cosmetics Hygiene Supervision Regulations released in 1989. Meanwhile, in accordance with CSAR, the Administrative Measures on Cosmetics Registration and Notification is being implemented since 1st May 2021. The new regulation clarifies the requirements for registration and filing management of cosmetics and new cosmetics ingredients. With the regulation being in practice over a month, the webinar aims to provide EU companies an overview on the basic framework of the regulation and sharing of some non-compliance cases from practice since 1st May for companies' awareness and precaution.
China's beauty and skin care market shows strong resilience since Q2 2020. E-commerce currently accounts for 38% of the total beauty and personal care market in China, and is expected to continue growing. With the mid-year shopping festival 18th June approaches, to identify where the growth is and understands new consumer behaviours and trends would be key for companies to deploy agile market campaign strategy to seize the opportunity.
You can find the recorded webinar on Youtube:
Agenda:
16:00-16:05 Opening remarks - Alessio Petino, Knowledge Coordinator, EU SME Centre
16:05-16:45 Presentation - CSAR Policy updates and case study
- Hedy He, Cosmetic Regulatory Analyst, ChemLinked
16:45-17:10 Presentation - Beauty and Skin Care Landscape in China and relevant trends in action and what will shape the category going forward
- Andrew Atkinson, Senior Marketing Manager, China Skinny
17:10-17:20 Q&A

About the speakers: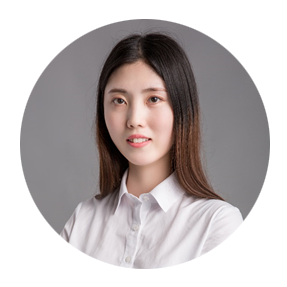 Hedy He, Cosmetic Regulatory Analyst, ChemLinked
Hedy is an experienced cosmetic regulatory analyst in the ChemLinked team. She focuses on tracking, analyzing, and interpreting the latest cosmetic regulatory and market changes in China and the rest of the Asia Pacific area. With an in-depth understanding of cosmetics regulations, she attended various industry conferences and presented several speeches in multiple industry conferences such as In-cosmetics Asia and often been interviewed by well-known cosmetics industry media. Her area of expertise includes China cosmetic import compliance, pre-market approval procedures, animal testing, etc.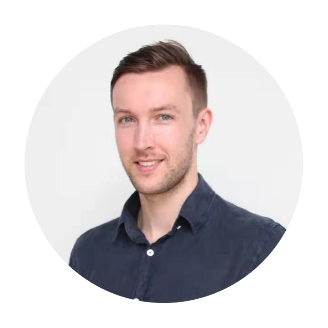 Andrew Atkinson, Senior Marketing Manager, China Skinny
During his tenure at Shanghai-based insights and strategy consultancy China Skinny, Andrew has led projects across more than 20 industries in the China market. His clients include the likes of IKEA, SAIC Motor, Reckitt Benckiser and Optimum Nutrition. He is a well-regarded speaker about marketing in China and internationally, and is regularly quoted by outlets such as Forbes, CNN, CNBC and the Washington Post.