Home
>
Calendar
> Smart Water Management of the whole Urban Water Cycle | China Europe Water Platform
Date & Time (Beijing) :

Apr 29, 2021, 2:00 pm - 4:00 pm
Date & Time (Brussels) :

Apr 29, 2021, 8:00 am - 10:00 am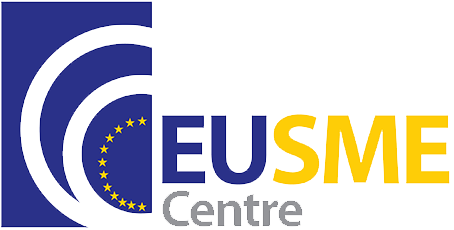 The EU SME Centre and the co-organisers are happy to invite you to participate in the third webinar of the series, which will focus on Smart Water Management of the whole Urban Water Cycle. This webinar will have speakers from the Netherlands, France, Portugal, Austria and Italy and Denmark.
The series aim to promoting exchanges between European and Chinese players in the water market. Through this collaboration, the EU SME Centre will also participate in this year's Aquatech China Trade Show which will take place in the beginning of June in Shanghai.
Smart Water Management implies a substantial upgrading of Water Quality and Water Quantity Data Collection from a large number of sample points. Compared to previous analogue or semi-digitalized monitoring systems, a fully digitalized Water Grid will provide a significantly improved picture. This raises a number of questions: When can we expect to have sensors capable of monitoring all water quality parameters? How many sensors will be sufficient to provide an adequate amount of data? How to compile, store and ensure quality assurance of data from many different sources? How to handle sharing of data? And, not, least how to develop software for utilizing the data for modelling, scenarios, public planning and implementation of investment projects? And how to use digitalization for Asset Management?
You can find the recorded webinar on Youtube:
Agenda: 14:00-16:00 (Beijing) | 08:00-10:00 (Brussels)
14:00/08:00 Welcome remarks, Henrik Dissing, CEWP
14:05/08:05 Setting the Scene – Digitalization: Potentials and Challenges – Henrik Dissing, CEWP
14:18/08:18 Setting the Scene – Dragan Savic, KWR Water, NL
14:31/08:31 CEWP and EU SME Centre activities @Aquatech Shanghai – Liam Jia, EU SME Centre
14:35/08:35 Company presentation - Bruno Lhopiteau, Siveco China
14:44/08:44 Company presentation - Helena Alegra, LNEC, PT
14:53/08:53 Company presentation – Jiamei Lin, Systea, IT
15:02/09:02 China IP SME Helpdesk: Project Introduction - Helika Jorgensen, IP SME Helpdisk
15:06/09:06 Company presentation – Xiao Li, s:can, AUT
15:15/09:15 Company presentation – Michael Sommer, Sommer GmbH, AUT
15:24/09:24 Company presentation – David Yang, Kamstrup, DK
15:33/09:33 Company presentation – Toni Laurila, Sensmet, FIN
15:42/09:42 Roundtable
16:05/10:05 Closing remarks, Henrik Dissing CEWP