Date :

Apr 19 2021 - Apr 21 2021 4:00 pm - 5:00 pm, 2021
EU Date :

Apr 19 2021 - Apr 21 2021 10:00 am - 11:00 am, 2021
Address :

No. 7 East Tianchen Road Chaoyang District Beijing 100044, China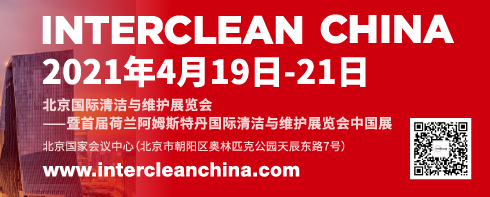 When: April 19-21, 09:00-18:00 (Beijing)
Location: Online (The EW platform from RAI studio) & Offline
Recording of the repeated on Monday April 19, 10:00 CET/ 16:00 Beijing
The EU SME Centre will have a booth at the offline location.
There is a growing demand for more professional and high-end solutions, and this creates an open window for International companies to fill this gap. To provide insight into the market demand in China, experts will answer questions about how to enter the market as an international manufacturer.
Interclean China 2021 is a dedicated hybrid trade show where industry professionals come together from all parts of Asia to network. Learn about the latest innovative products, and from top industry experts on how to manage and grow their businesses in China. Interclean China is part of the renowned Interclean brand, which is known globally as the largest and most innovative trade show in the world.
The EU SME Centre will partake in the opening ceremony on the morning of the 19th and in the afternoon the Centre presentation on the opportunities and challenges of doing business in the Chinese cleaning market for European SMEs will be replayed in the afternoon on the online platform. Our booth will be located within the International Flagship Circle by the InterClean Stage (Hall 3, no. 03.P60).
Visit our booth by scanning the QR code, sign up to the platform and book a meeting with us!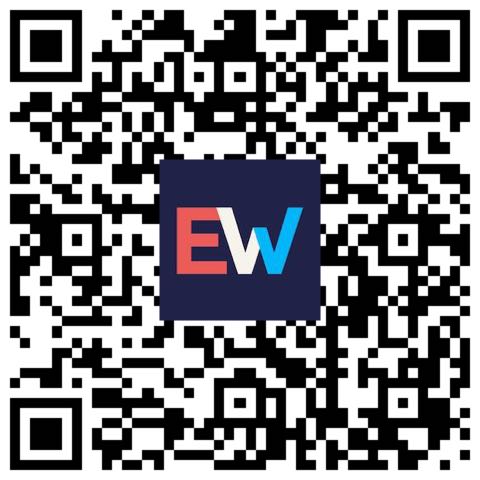 You can find the recorded webinar on Youtube:
Agenda:
16.00 - 16.05 Opening by Robert Stelling, director Interclean Global events.
16.05 - 16.15 Importance of Chinese cleaning market for international companies Speaker: Peter Hug, EUnited
16:15 - 16:25 Why and what are Chinese buyers looking for, now and in the future. Speaker: Mr. Zhai Jialiang / Secretary General Beijing Cleaning Association (BCA)
16:25 - 16:35 Basics of IP protection Speaker: Ms. Na Zhang, Secretary General / Beijing Infringement Counterfeiting and Inferior Goods Inspection and Identification Technology Innovation Alliance, IP Alliance
16:35 - 16:45 Short introduction on how to do business in China. China business expert: Liam Jiia, EU SME centre, Beijing
16:45 - 16:55 Best practice Speaker: Frank van de Ven, I-team
16:55 - 17.00 Closure by Robert Stelling
About the speakers
Speaker: Peter Hug, EUnited
Why and what are Chinese buyers looking for, now and in the future
Speaker: Chongzhu Cao, imec
Basics of IP protection
Speaker: Na Zhang, Beijing Infringement Counterfeiting and Inferior Goods Inspection and Identification Technology Innovation Alliance
Introduction on how to do business, participating in a trade fair
Speaker: Liam Jia, EU SME centre
Learnings and tips to get started on the Chinese market
Speaker: Frank van de Ven, I-team