Home
>
Knowledge Centre
> Implementing Partner BenCham Visited Belgium and Luxembourg to Promote the Centre
Mr Robbert Gorris, the General Manager of BenCham Beijing, presented the EU SME Centre in Belgium and Luxembourg from May 11th to 13th during a support visit. The goal was to promote the Centre to member states and establish a future collaborative business co-operation between the Centre and the Benelux community.
During his visit, Mr Gorris met with key partners in the two member states, introduced the Centre's services and explained how SMEs in the region could benefit from the Centre's services.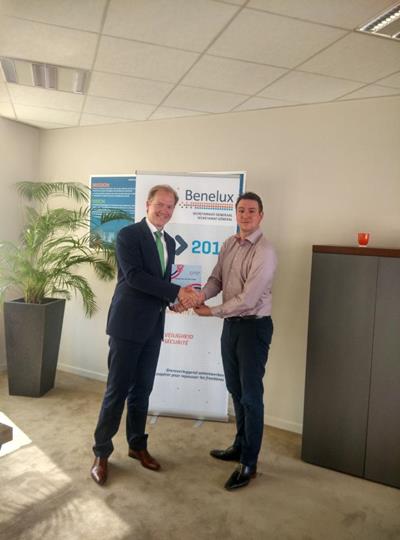 In the photo: Mr Robbert Gorris (on the right) met with Mr. Jan Molema , Head of Market Team of Benelux Union (on the left).
To learn more about our implementing partner Benelux Chamber of Commerce in China (BenCham), please click
here
.