During the World of Food Fair in Beijing, the EU SME Centre hosted a pavilion of SMEs hailing from Lithuania, Portugal, Germany, Greece, Spain and Northern Ireland, wowing Chinese visitors and professionals with the quality of their food and beverage products.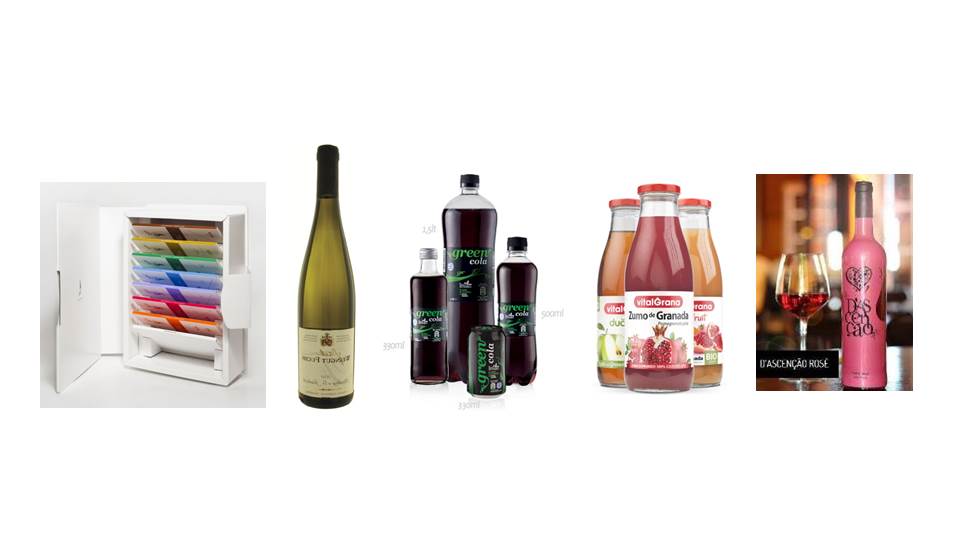 Each exhibitor had individual meetings with retailers, distributors and online platforms organised by the Centre, with many following up with specific business proposals. Many visitors stopped at the EU SME Pavilion to sample wines, natural fruit juices, olive oils, innovative soft drinks, hand crafted sea salt, handmade chocolates, liqueurs, oats and more, discovering unique products from rich regions across Europe.
"The level of service was exceptional, the Centre team really did a wonderful job introducing me to such valuable contacts. There was a lot of interest in Portuguese wines. I will be back for sure! Great team, great people, great atmosphere, great for small companies like ours." Said Julio Macedo Chief Operating Officer of Portugal Valley.
EU SME participation at World of Food Exhibition confirmed the unmitigated demand of Chinese consumers and China's food supply chain for more variety of imported EU foodstuffs across all categories. Each time more discerning, Chinese consumers look for the best price and quality, a criteria where European food and drinks SMEs excel. "Importing foodstuffs into China from the EU is an opportunity not to be missed, all messages we received from Chinese consumers and importers point to a sector on the rise," said Rafael Jimenez Business Development Advisor at the EU SME Centre.
Rafael stressed the search of importers for specific sub-categories, with the aim to fill market niches, products such as Halal wines, cereals, or specific snacks. "Chinese consumers are beginning to realise that EU foodstuffs are not only the well-known icons of each country, but also the quality and quantity of an enormous variety of different foodstuffs produced in small regions spread across the entire EU."
China is now the world's largest food and drink market, having surpassed the US in 2011. It is forecast to be the largest imported food market by 2018, as living standards go up and consumption patterns transform. Confidence in food quality and safety is the chief driver of growing Chinese appetites for imported produce, as highlighted in recent reports published by the EU SME Centre.
For interest in joining the EU SME Pavilion at the
World of Food Fair Beijing in 2016
, contact
info@eusmecentre.org.cn
.
---
About the EU SME Centre
The EU SME Centre helps EU SMEs prepare to do business in China by providing them with a range of information, advice, training and support services. Established in October 2010 and funded by the European Union, the Centre has entered its second phase which will run until July 2018.
The Centre is implemented by a consortium of six partners - the China-Britain Business Council, the Benelux Chamber of Commerce, the China-Italy Chamber of Commerce, the French Chamber of Commerce in China, the EUROCHAMBRES, and the European Union Chamber of Commerce in China.
All services are available on the Centre's website after registration, please visit: www.eusmecentre.org.cn
About the World of Food Beijing
The 2nd edition of World of Food Beijing – powered by Anuga was held on November 18-20, 2015 in its namesake city at the China National Convention Center. Occupying a total area of 35,000sqm, comprising 25,000sqm of showcase area with more than 600 exhibitors, and 10,000sqm of conference and activity zone, the event showcased a wide array of foodstuff, including fine foods and imported foods, dairy products, bread and bakery, meat and seafood products, frozen foods, sweets and snack foods, coffee and tea, olive oils and edible oils, alcoholic and non-alcoholic beverages, fruit and vegetable products, organic foods, and catering services. To find out more, visit: http://www.worldoffoodbeijing.com/