Date & Time (Beijing) :

Jun 22, 2022, 3:00 pm - 4:30 pm
Date & Time (Brussels) :

Jun 22, 2022, 9:00 am - 10:30 am
Taking you through the initial easy steps of social media, providing concrete tips on how to increase sales online, converting to offline and navigating through the unique multitude of touchpoints for the Chinese consumer, Stefano and Klaus, on the back of their comprehensive experience in brand translation to China, will guide you towards the goal of increasing your sales in the market.
You can find the recorded webinar on YouTube here:
Agenda
15:00 - 15:05 Opening remarks and introduction of the EU SME by moderator
15:05 - 15:20 New Retail - How to reach the modern Chinese consumer and boost your sales in China
Where do I start?
-

Digital by Stefano Censi
15:20 – 15:50 How do I excel sales:
-
Online – brand building, social engagement, online space
by Stefano Censi
-
Offline – store activation
by Klaus Anker Petersen
15:50 – 16:05 New retail
-
Customer engagement
by Klaus Anker Petersen
-
The multitude of touchpoints for customers in China
by Stefano Censi
16:05 – 16:30 Open discussion, Q&A
About the Speakers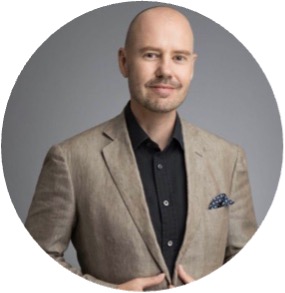 Klaus Anker Petersen – Entrepreneur and business operator
Klaus is the chairman and owner of Lane House, a speciality store retailer in Shanghai operating 50 Lego stores with a team of 530 employees. In addition, he is the CEO and Co-Founder of Green Planet Foods, a healthy plant-based protein food & beverage producer in Shanghai. Klaus is also an independent board director of Best Inc. (NYSE: Best), a leading integrated smart supply chain solutions and logistics services provider in China.
Klaus is a Danish serial entrepreneur and business operator with extensive experience in consumer, retail, technology and finance, a former executive at Morgan Stanley for ten years in London and Shanghai, McKinsey & Co for four years and Sunshine Insurance 阳光保险.
He has an MBA from INSEAD (2003) and MSc from Denmark Technical University in Applied Mathematics and Electrical Engineering. He has lived in China for 15+ years and speaks Chinese fluently.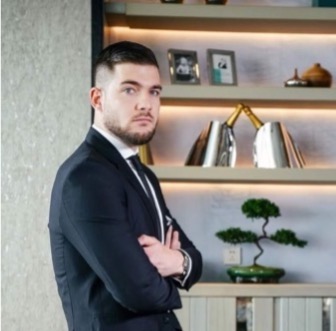 Stefano Censi – Business operator and Strategic advisor
Stefano is the General Manager of Georg Jensen China. With a history of more than 115 years, Georg Jensen is a heritage brand designing lifestyle products ranging from hollowware to watches, jewellery and home products. The company has a Tmall flagship store ranking in the top 1% of its category, a physical retail presence, as well as a national wholesale presence. Georg Jensen China has offices in Beijing and Shanghai.
Stefano is also the Strategic Advisor for E&A PR and Communications, a company with over 20 years of experience in Luxury, Fashion, and Lifestyle industry.