The EU SME Centre signed a partnership Memorandum of Understanding (MoU) with Finpro on June 26th in Beijing to strengthen collaboration in serving more Finnish SMEs developing business in China.
The Centre and Finpro commit to implementing joint activities and mutual support that will increase synergy and contribute to the common goal of supporting Finnish SMEs to do business in China.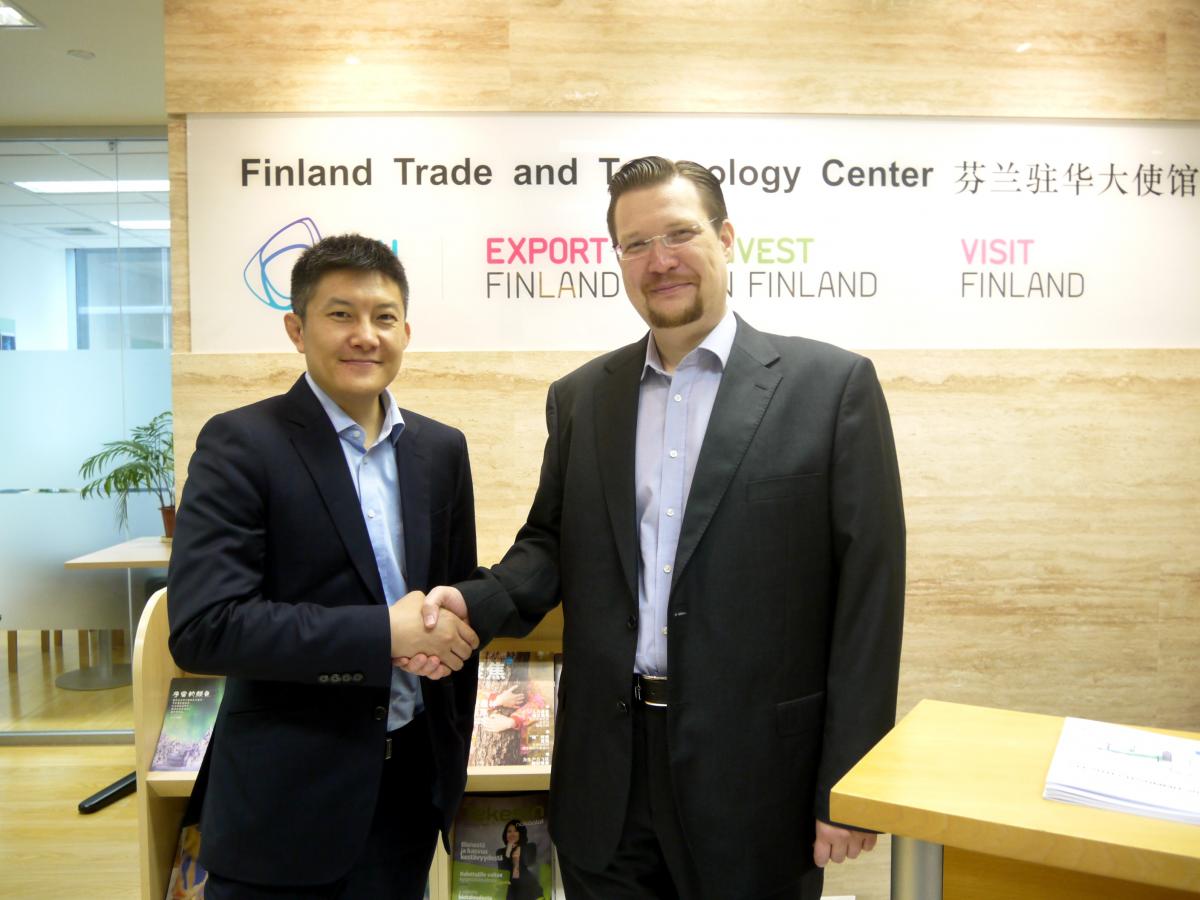 (Photo: Centre Director Chris Cheung signed the MoU with Mr. Seppo Selkälä,
Commercial Counsellor / Head of Trade Centre FinPro Beijing.)
About the Finpro ry / Finland Trade Center Beijing
Finpro helps Finnish SMEs go international, encourages foreign direct investment in Finland and promotes tourism. We bring growth to Finland. We manage major national projects including Cleantech Finland, Future Learning Finland and FinlandCare. Finpro is Export Finland, Visit Finland and Invest in Finland. We are a public organization and part of the Team Finland network.
To learn more about the Finpro, please click
here
.