Find a service provider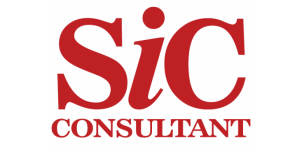 SIC Consultant Limited
Type of services:

Accounting, Auditing and Tax Services, Consulting, Due diligence, Real Estate and Commercial Office Solutions, Patent and Trademark Law Services, Translation and Interpretation

Affiliation to a Chamber
of Commerce:

Other

Member state:

other

Languages spoken:

Chinese, English

City:

Hangzhou, Shanghai

Website:
Contact Info
Jason Cheng

Senior Advisor

Accounting and Tax Advisory
T: +86 (0)21 6333 2600
Fax: +86 (0)21 6333 2601
E: jasoncheng@sicconsultant.com

中国上海市黄浦区延安东路588号,东海商业中心,一期12D。邮编200001
12D, Phase 1, East Ocean Center, No. 588 Yan'an East Road, Huangpu District, Shanghai, China. 200001
Company background
As one of the most trusted localization service providers, we realize that every business plan is unique, and we bring each one to its fullest expression and potential. Our services prepare clients for long-term success by building meaningful relationships and through our professional consulting. Your SIC consultant will provide assuring services to you in the following areas: China entry strategy and business advisory Incorporation Accounting and Tax practises Compliance HR & Payroll ERP and Accounting systems advisory and implementation Corporate services With us, your business objectives are within reach.