Find a service provider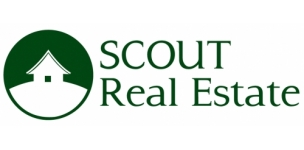 Scout Real Estate
Type of services:

Consulting, Real Estate and Commercial Office Solutions

Affiliation to a Chamber
of Commerce:

European Union Chamber of Commerce in China (EUCCC), French Chamber of Commerce in China (CCIFC), German Chamber of Commerce in China (AHK)

Member state:

France

Languages spoken:

Chinese, English, French, German, Spanish

City:

Beijing

Website:
Contact Info
Jean-Baptiste Audran

General Manager

Beijing Office
T: +86 10 8596 8873
T: +86 10 8596 8872
Fax: +86 10 8596 8873
Mob: +8613701376131
E: info@scout-realestate.com

北京市朝阳区工人体育场北路4号81号楼1层101室(机电院内)
F1, Room 101, N0.81 Building, No.4 Workers' Stadium North Road, Chaoyang District, Beijing, 100027, P.R.China
Company background
Founded in 2007 in Beijing, Scout Real Estate is a wholly-foreign managed real estate agency specialized in residential and commercial leasing. (Residential: Apartment / Serviced Apartment / Villa /Courtyard) / (Commercial: Office / Serviced Office / Co-working / Shop)
Together with its nationwide affiliated partners SRE offer real estate services all over China.
Well-known for its outstanding customer service and market knowledge, SRE serves a large number of foreign individuals, SMEs as well as multinationals.
SRE won the "2016 Best Real Estate Agency" from The Expat Life Awards.
Our webiste is http://www.scout-realestate.com and http://www.scout-relocation.com