Find a service provider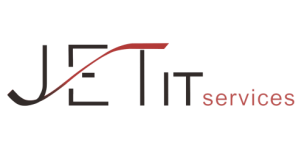 JET IT Services
Type of services:

Consulting

Affiliation to a Chamber
of Commerce:

China-Italy Chamber of Commerce, European Union Chamber of Commerce in China (EUCCC)

Member state:

Italy

Languages spoken:

Chinese, English, Italian

City:

Shanghai, Suzhou

Website:
Contact Info
Ervis Micukaj

Managing Director

Business Development
T: +8618616971867
Mob: +8618616971867
E: ervis@jetservices.com.cn

上海市闵行区银都路2755号福克斯商务大厦B栋421室
YinDu Road 2755, MinHang, Shanghai
Company background
Connectivity issues between China and overseas office locations, especially with Office 365? Business-grade IT equipment/services sourcing, especially with language barriers? Office IT equipment and services suddenly not working? Site-to-site VPN connectivity between China branch and HQ abroad? Windows 10 incompatibility especially with Chinese government agencies? Finding it difficult to keep up to date with China's changing IT landscape? These are some of the common IT issues we solve for our customers operating offices or factories in China. We support our international and local customers to solve these IT issues, so they can focus on their business in China.