Find a service provider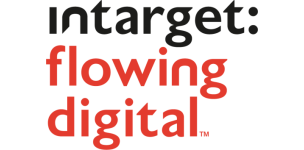 INTARGET SHANGHAI Business Consulting Co. Ltd.
Type of services:

Consulting Strategy, marketing & advertising

Affiliation to a Chamber
of Commerce:

China-Italy Chamber of Commerce (CICC)

Member state:

Italy

Languages spoken:

Chinese, English, Italian

Country and Region:

Italy China

Website:
Tag:

digital marketing
Contact Info
STEFANO GENERALI

Managing Director Shanghai

Intarget Shanghai
T: stefano.generali@intarget.net
T: +862154500132
Mob: +8613120707085
E: stefano.generali@intarget.net

上海市静安区成都北路33号南楼2403-01室
Room 2403-01, No. 333, North Chengdu North Road, Jing'an District, Shanghai
Company background
intarget is a partner for strategic consulting in digital marketing, founded in Pisa in 2001 from the inspiration of Nicola Tanzini - Executive Chairman & Founder of the company and currently has four additional offices in Milan, Rome, Lugano and Shanghai. For two decades it has supported companies in their evolution and the ongoing transformation of online communication, making the most of the potential offered by digital marketing. Today, with a team of more than 150 professionals, intarget is able to design innovative digital solutions while achieving their goals to build effective measurable brand strategies and accompanying national and international brands on a digital path to full maturity. From the study and consultancy for integrated strategies with a data-driven approach, to campaign management, to the enhancement and activation of technological infrastructure, to creative production and interface design, all skills are in synergy in the five Business Units: in: agency, in: tech, in: studios, in:ux, and in:academy. Intarget has technological partnerships with the major players in the digital landscape, including Facebook, Microsoft, Criteo, and Tencent, and is a Premier Google Partner, Google Marketing Platform Sales Partner, Google Cloud Partner, and Creative Partner, placing it among Google's top partners worldwide.