Find a service provider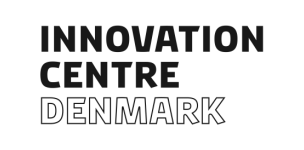 Innovation Centre Denmark, Shanghai
Type of services:

Consulting, Market Research & Analysis, Trade Show & Exhibition Services, Other

Affiliation to a Chamber
of Commerce:

Danish Chamber of Commerce in China (DCCC)

Member state:

Denmark

Languages spoken:

Chinese, Danish, English

Country and Region:

China (East), China (North), China (South), China (West), Denmark

Tag:
Contact Info
Christian Jonstrup

Innovation Officer

Innovation Centre Denmark, Shanghai
T: +86 21 80250631
T: +86 21 80250631
Mob: +86 134 82459924
E: chrjos@um.dk

丹麦驻上海总领事馆 上海市长宁区延安西路 2201号国贸中心 3101 室 200336
Royal Danish Consulate General, Shanghai Room 3101, Shanghai International Trade Center 2201 Yan'an West Road / 200336 Shanghai
Company background
Innovation Centre Denmark connects Danish innovation to international partners. Our 7 centres give you insights into research, science, technology, new business models and commercial innovation. Innovation Centre Denmark connects Danish innovation to global markets and helps Danish innovators explore the most recent developments in emerging markets and business strategies. Furthermore, Innovation Centre Denmark provides better access to investors and key stakeholders abroad. Innovation Centre Denmark in Shanghai is located in the Asian power-centre for research and innovation. While Shanghai is the Asian epicenter for research and innovation, China is currently investing large amounts of money in research, innovation and businesses. Innovation Centre Denmark in Shanghai offers companies and research institutions assistance with surveys of technology, identification of cooperation partners, strategic advice on business plans, counselling on investment, technology, marketing of Danish research, business competences, etc. Innovation Centre Denmark unites government bodies, academia and business environments through the triple helix model and is a partnership between the Ministry of Higher Education and Science and the Ministry of Foreign Affairs of Denmark. At ICDK Shanghai, we focus on three sectors: (a) Life Science & Healthcare (b) ICT, EdTech, Digitalization (c) GreenTech & Sustainability Transition. We do, however, not restrict ourselves to these sectors and we also work with projects and companies from other sectors. We draw upon our partners in China if your area is not covered by our own specialists.