Find a service provider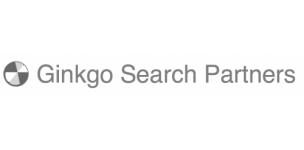 Ginkgo Search Partners - Executive Search in China
Type of services:

Consulting, Human resources, Market Research and Analysis, Training Executive Search China, Headhunting China, Personalberater China, Personalberatung China, Executive Recruitment China, Executive Search Asien, Personalberatung Asien, Personalsuche China, Personalvermittlung China, Personalsuche Asien, Personalvermittlung Asien

Affiliation to a Chamber
of Commerce:

European Union Chamber of Commerce in China (EUCCC), German Chamber of Commerce in China (AHK)

Member state:

representing all 28 Member States of the EU

Languages spoken:

Chinese, English, French, German

Country and Region:

Website:
Tag:
Contact Info
Oliver Liegel

Director

Executive Search
T: +86 10 56279405
Mob: +86 186 00617725
E: Oliver.Liegel@ginkgosearch.com

北京市朝阳区东大桥路9号芳草地办公楼A座, 15楼, 邮编, 北京, 100020
15/F, Office Building A, Parkview Green, 9 Dongdaqiao Road, Chaoyang District

Company background
Ginkgo Search Partners aspires to be one of the most reputable international boutique executive search firm specialized in attracting outstanding professionals to fill mid to senior level management positions in China and across Asia-Pacific. We know where to find and how to attract exceptional leaders with profound knowledge of your specific industry and match to the culture of your organization. We serve both national and international companies in a diversity of industries and work in each market segment with only a limited number of clients. This approach ensures the least possible restriction on potential sources and provides us access to a large talent pool. Building on long-term relationships with our clients allows us to better understand your business and talent strategy needs and enables us to stay practically focused.
These services encompass but are not limited to:
- Executive Search
- Leadership Assessment
- Leadership Development
Practice areas are covering the following areas:
- Automotive
- Industrial
- Transportation & Logistics
- Consumer Goods
- Chemical & Pharmaceutical
- Technology & Communication
- Professional Services