Find a service provider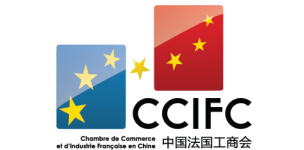 French Chamber of Commerce and Industry in China (CCIFC)
Type of services:

Other

Affiliation to a Chamber
of Commerce:

None

Member state:

France

Languages spoken:

French

Website:
Contact Info
Guillaume Bonadei

Business Development Manager

French Desk
T: +86 10 64610260
Fax: +86 10 64612990
Mob: +86 10 64610260
E: bonadei.guillaume@ccifc.org

中国北京市朝阳区亮马桥路50号北京燕莎中心写字楼C712室
Office C712, Beijing Lufthansa Center 50 Liangmaqiao Road, Chaoyang District
Company background
Established in 1992, the French Chamber of Commerce and Industry in China (CCIFC) is a non-profit organization, which represents French companies doing business in China. The French Chamber has branch offices and representatives in Beijing, Shanghai, Guangzhou, Shenzhen, Wuhan, Tianjin, Chengdu, Kunming, Dalian, Shenyang and Xiamen. Today the French Chamber of Commerce in China is the 3rd largest French Chamber of Commerce in the world. The French Chamber is part of the French Union of Chambers of Commerce and Industry Overseas (UCCIFE), consisting of 114 chambers in 78 countries – of which around 20 are in Asia – representing the most important private network of French companies in the world. The French Chamber collaborates closely with the other chambers in Japan, Korea, Taiwan and Hong-Kong. Moreover, it is an active member of the French Team for Export (in partnership with the French Trade Commission), which is dedicated to promote French companies in China. French Chamber's membership comprises a network of more than 1,300 member organizations. Its Board of Sponsors consists of 45 groups and enterprises and its team of 40 permanent French and Chinese staff. As a non-profit organization, the French Chamber has a steering committee of 30 members. The Chamber's main mission is to help French companies succeed in China through information, networking and business support services.