Find a service provider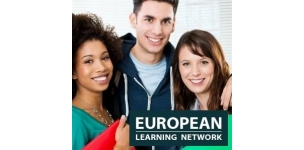 European Learning Network Ltd (ELN)
Type of services:

Consulting, Due diligence, Human resources, Investments, Market Research and Analysis, Patent and Trademark Law Services, Private Equity and Venture Capital, Sourcing and Procurement, Trade Promotion, Training, Other

Affiliation to a Chamber
of Commerce:

Other

Member state:

United Kingdom

Languages spoken:

Chinese, Czech, English, French, Polish, Slovenian, Other

City:

Bratislava, Brussels, Helsinki, Hongkong, Lisbon, London, Prague , Sofia, Warsaw, Other, .../others

Website:
Contact Info
Rajesh PATHAK

Director

International Projects
T: 44 79279111120
E: info@elnpartner.co.uk

152 City Road
Company background
European Learning Network Ltd (ELN) was founded on the premise that knowledge based societies will become the norm for 21st Century. It is a London, UK based entity and is part of the growing consortium / cluster of European Learning Network within which UK and EU knowledge and information providers and managers, from colleges, universities, VET skills organisations to NGOs, SMEs and governmental education agencies focus on youth and adult education & training, consulting to joint ventures and technology transfers. With experienced consultants, trainers, and managers, we have delivered a number of European Union initiatives, and technology transfer projects across EU and Asia within various sectors from packaging and pharmaceuticals to education, training, consulting, IT and financial sectors. Our vision and mission is to "develop enterprise culture through creativity and innovation". As a partner or a coordinator, ELN focuses on its core strengths of 3Es whereby we EMBRACE diversity, ENHANCE knowledge and EMPOWER people. We value diversity and appreciate the benefits that individuals with unique backgrounds, beliefs, and cultures, can inspire and motivate change. We EMBRACE diversity and welcome co-operation, we ENHANCE knowledge and promote equal opportunities and we EMPOWER people to drive change. In fact, in the words of Harold R. McAlindon (author of The Little Book of Big Ideas) we "do not follow where the path may lead. (We) Go instead where there is no path and leave a trail." For OUR unique executive training programme using new technologies and gamification theory to train executives to manage organisational changes and competitiveness for the 21st Century, please contact us immediately by email to - info@elnpartner.co.uk - and we will be happy to provide you with our quotes and options.