Find a service provider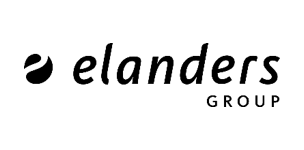 Elanders Group/Mentor Media
Type of services:

Distributors, Sales Agents, Importers, Logistics, Market Research and Analysis, Sourcing and Procurement

Affiliation to a Chamber
of Commerce:

China-Britain Business Council (CBBC)

Member state:

Sweden

Languages spoken:

Chinese, Czech, Dutch, English, German, Hungarian, Italian, Polish, Swedish

City:

Amsterdam, Budapest, Hong Kong, Munich, Vienna, Beijing, Chengdu, Chongqing, Dongguan, Frankfurt, .../others

Website:
Contact Info
Kevin Rogers

President Sales & Marketing, Elanders Group

Group Management
T: +44 (0)7572011255
E: kevin.rogers@elanders.com

Shanghai Mentor Media Co., Ltd Floor 2, Unit 4 East Side, Land 71#, No. 211 Qinqiao Road, Pudong, Shanghai, 201206, China Mentor Shanghai Trading Co., Ltd Unit A-808C, No.188 Yesheng Road, China (Shanghai) Pilot Free Trade Zone (Yangshan), Shanghai, 201308, China
LGI Logistics Group International UK Limited, 6 Deans Road, Old Wloverton, Milton Keynes, MK12 5NA, ENGLAND
Company background
Elanders offers global integrated end-to-end solutions in supply chain management. Elanders can take an overall responsibility for complex and global deliveries encompassing procurement, transportation, warehousing, configuration, production, pick/pack and distribution. Our offer also includes e-commerce services, order management, payment solutions and after sales services for our clients. Elanders' business concept is to be a global, strategic and long-term partner to its customers in their work to streamline and develop their business critical processes. The Elanders Group has 7 000 employees and operates in some 17 countries on four continents. Our most important markets are China, Singapore, United Kingdom, Sweden, Germany and USA. Our major customers are active in the Electronics, Fashion & Lifestyle, Health Care & Life Science, Automotive and Industrial segmentsindustries.