Find a service provider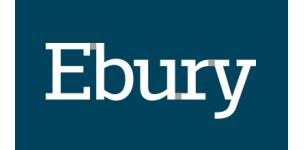 Ebury
Type of services:

Banking and Financial Services

Affiliation to a Chamber
of Commerce:

China-Britain Business Council (CBBC)

Member state:

United Kingdom

Languages spoken:

Chinese, Dutch, English, French, German, Portuguese, Spanish, Swedish

City:

London

Website:
Contact Info
Mark Hewlett

International Business Manager

Sales
T: +44 845 519 1009
T: +44 203 627 1259
Fax: +44 845 519 1005
E: mhewlett@ebury.com

Ebury UK
42-44 Grosvenor Gardens
London SW1W 0EB
Company background
Ebury, the global business finance specialist, is empowering the SME sector to trade smarter with the world, giving smaller businesses the negotiating muscle they need to maximise profits and perform like major corporates. Ebury works with over 3,000 business and organisations across Europe, providing them with greater, and faster, access to finance, while helping them to manage currency risk and strategically plan their approach to overseas payments. Ebury has now loaned more than £9million across Europe and has traded £6bn in foreign exchange over the past three years. From offices in London, Madrid and Amsterdam, Ebury can process transactions in more than 140 currencies – quickly and easily through a managed service. Regulated as an Authorised Payments Institution by the Financial Conduct Authority, licensed by HM Revenue and Customs, and backed by the most respected investors in new technologies, including the global venture capital firm 83North, Ebury is a trusted partner for currency services and trade finance to clients worldwide. Ebury is a member of FinTechCity's FinTech50 2015, which recognises the top fintech companies credited with transforming the future of finance. We want to make global trade as simple, safe and, ultimately, accessible for SMEs around the world.