Find a service provider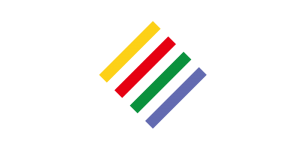 Dezan Shira & Associates
Type of services:

Consulting, Due diligence, Human resources, Legal Services

Affiliation to a Chamber
of Commerce:

European Union Chamber of Commerce in China (EUCCC), German Chamber of Commerce in China (AHK)

Member state:

China

Languages spoken:

Chinese, English, French, German, Italian, Portuguese, Spanish, Other

Country and Region:

China (North)

Website:
Tag:
Contact Info
Sabrina Zhang

Partner

Corporate Accounting Services
T: +86 13621843571
Fax: +86 10 6566 0288
E: beijing@dezshira.com

中国北京市朝阳区建国门外大街乙12号双子座大厦东塔EF06室
邮编: 100022
Suite EF06, East Tower, Twin Towers, B-12, Jian Guo Men Wai Avenue
Chaoyang District Beijing 100022
Company background
Dezan Shira & Associates is a pan-Asia, multi-disciplinary professional services firm, providing legal, tax and operational advisory to international corporate investors. Operational throughout China, ASEAN and India, our mission is to guide foreign companies through Asia's complex regulatory environment and assist them with all aspects of establishing, maintaining and growing their business operations in the region. With more than 25 years of on-the-ground experience and a large team of lawyers, tax experts and auditors, in addition to researchers and business analysts, we are your partner for growth in Asia. Originally incorporated in Hong Kong in 1992, Dezan Shira & Associates is in its third decade of operations and has subsequently grown to support 28 offices and over 300 staff in our operations throughout China, Hong Kong, India, Singapore, and Vietnam together with our alliance partners in Indonesia, Malaysia, the Philippines, and Thailand. Our firm also maintains client liaison offices in the United States, Europe and Russia, and also advises on strategies concerning China's Belt & Road Initiative. We are members of the Leading Edge Global Alliance, giving us further access to another 620 offices across another 100 countries. This means we can handle multi-jurisdictional clients as a one-stop-shop. Dezan Shira & Associates also publishes significant and well received business intelligence about each of the markets and disciplines in which it operates through its publishing subsidiary Asia Briefing Ltd. Established in 1999, Asia Briefing Ltd. is dedicated to providing individuals and enterprises with the latest business and regulatory news as well as expert commentary relating to conducting business in emerging Asia.
Email Contact: info@dezshira.com