Find a service provider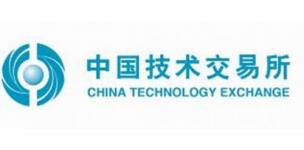 China Technology Exchange(CTEX)
Type of services:

Consulting, Due diligence, Investments, Legal Services, Market Research and Analysis, Patent and Trademark Law Services

Affiliation to a Chamber
of Commerce:

Danish Chamber of Commerce in China (DCCC)

Member state:

Denmark

Languages spoken:

Chinese, English

City:

Beijing

Website:
Contact Info
Chi Zhang

Senior Manager

International Cooperation Department
T: +86-10-62679568
Mob: +86-18618485529
E: czhang@ctex.cn , czhang109@qq.com

北京市海淀区北四环西路66号中国技术交易大厦B座16层 中国技术交易所
NO. 66 North 4th Ring Road, Haidian District, Beijing, China Technology Exchange Building, Block B, Floor 16
Company background
CTEX is the only National-Level Organization/Association approved by the State Council, People's Republic of China, focusing on technology exchange and innovation related services. Since its founding in 2009, it has accumulated mounts of successful cases and experience in technology transfer and technology finance. It's the pioneer of patent auction(successfully transferring a patent package of Institute of Computing Technology for 2.6 million in the first session). Some of its practice and experience are summarized and turns to standard or regulations in many national policies and regulations, including The Law of Promoting Technology Transfer(Provision 2015).
We are familiar with Chinese IP policy, industry policy and are closely working with many local Chinese governments, research institutions, and universities. For European small and media technology-driven enterprises looking for Chinese market entry, licensees or joint-venture, we are willing to provide professional IP consulting service, including evaluation, match-making, IP Operation, due diligence, PR services and etc.