Find a service provider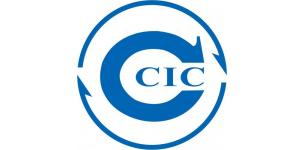 CCIC London
Type of services:

Product Standards, Testing, and Certification our office in london

Affiliation to a Chamber
of Commerce:

China-Britain Business Council (CBBC)

Member state:

United Kingdom

Languages spoken:

English

Country and Region:

Website:
Tag:
Contact Info
Ariel Liang

Project Manager

Market
T: +44(0)2031151737
T: +44 (0)20 8445 3209
Fax: +44 (0)20 8445 2805
Mob: +44(0)7716790775
E: market2@cciclondon.com


37-41 Finchley Park, London, UK, N12 9JY

Company background
China Certification & Inspection Group (CCIC) is an independent third party certification and inspection organisation which includes the largest professional certification body, China Quality Certification Centre (CQC).
CCIC is dedicated to providing inspection, verification, certification and testing services, with accreditation by General Administration of Quality Supervision, Inspection and Quarantine of the People's Republic of China (AQSIQ), Certification and Accreditation Administration of the People's Republic of China (CNCA) and China National Accreditation Service for Conformity Assessment (CNAS).
We, CCIC LONDON COMPANY LTD is a wholly owned subsidiary of China Certification & Inspection Group (CCIC) in the UK, engaging in import and export trade-related inspection, verification, and especially in certification services.
We faced to all the EU food and beverages companies and factories who plan to do the export to China contract us, we kindly supply the servies as bellow:
1. Consultation service on food sanitation registration for overseas food producers and sanitation registration service acting on behalf of the client.
2. Training on relevant Chinese laws, regulations and standards.
3. Consultation services on Food sanitation registration pre-audit, non-conformity part correction, and product pre-testing.
4. Consultation service on food labels and nutrition labels (Translation and regulations).
5. Assistance with customs declaration and other related procedures.
5. Loading inspection, product labelling certification, survey and other inspection services as requested.
6. Issues test report, inspection report and Certificate of Origin in Chinese.