Find a service provider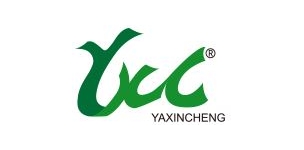 Beijing Yaxincheng Business Service CO., Ltd
Type of services:

Consulting, Translation and Interpretation

Affiliation to a Chamber
of Commerce:

Other

Member state:

other

Languages spoken:

Chinese, English

City:

Beijing, Xi'an

Website:
Contact Info
Bryan Yang

BD Manager

HQ
T: + 86 10 13911834340
Mob: + 86 10 13911834340
E: b@msecu.com

北京朝阳区西大望路甲20号首府1号楼102
No.1 Building, Shoufu, Dawang Street, Beijing, China.

Company background
Founded in 2000, Yaxincheng witnessed a rapid business development and welcomed its sister company in 2007, Beijing Yaxincheng Business Service Co., Ltd., to improve its service system. As a comprehensive translation service provider, Yaxincheng mainly dedicates itself into medical translation, which includes the following fields: R&D, registration, post-market surveillance, marketing, management and training on pharmaceuticals and medical devices. We also provide our clients with multilingual medical/business interpretation services covering English, Japanese, Germany and French, etc. The supporting service besides translation, e.g. professional and high-efficiency graphic design, digital printing, multi-media production.etc. are also available for our clients. After years of development, Yaxincheng is now the largest medical translation company and the forerunner of this industry.
Our achievements
◆ The largest medical translation service provider with fifteen years' dedicated experiences
◆ The most comprehensive and wide range drug and medical device translation bases in China
◆ The first translation service provider who develops its own SOP and Quality Manual
◆ The first translation service provider who introduced computerized TPM system, achieving dynamic tracking during full paperless translation process
◆ Translation quality manage system has been accredited by ISO 9001
◆ We provide one-stop value-added post-translation services
Our honors
◆ Designated translation service provider of Center for Drug Reevaluation, CFDA
◆ Designated translation service provider of Department of Medical Device Supervision, CFDA
◆ Designated translation service provider of China Center For Food and Drug International Exchange (CCFDIE)
◆ Long term preferred translation service provider of Novartis, GE, Johnson & Johnson, Abbott, Roche, Merck, Takeda, Quintiles and other transnational pharmaceutical and medical device companies; we serve more than 150 MPCs in the medical industry Achievements/Honors