On 2-4 June 2021, the EU SME Centre participated in the Aquatech China Fair 2021 in Shanghai. Leading up to the fair, the China Europe Water Platform (CEWP) and the Centre collaborated on organizing a webinar series which focused on the development of the Water Sector in China and Europe. The series was organized as a part of the CEWP Business and Innovation Programme, with the goal of helping European companies in getting access to the Chinese market for water technologies. Furthermore, the Centre and CEWP also organized a joint EU SME Centre-CEWP booth for this year's Aquatech China 2021 in Shanghai and was continuously promoted throughout the webinar series. The EU SME Centre-CEWP booth was organized for companies to visit and get free face-to-face consultations with experts from the Centre and China IP SME Helpdesk.
During the Aquatech China fair, two hybrid seminars on Water Technology and Market Access were organized and held as side events on 3 June inside the exhibition. Co-organized in collaboration with the Danish Chamber of Commerce in China and the China IP SME Helpdesk, the seminars focused on Digitalization and Circular Economy in the water sector which attracted around 70 participants, both offline and online. The seminars were organized as a continuation of the four webinars co-organized with the China Europe Water Platform prior to Aquatech China.Industry experts and representatives from the Danish companies, Nordiq and Kruger, the French company Siveco and the UK company Arvia as well as the China IP SME Helpdesk were invited as speakers for the seminars.
The EU SME Centre expert, Liam Jia, presented the Centre during the webinar as well as presented the findings of the webinar series which were summarized in a report.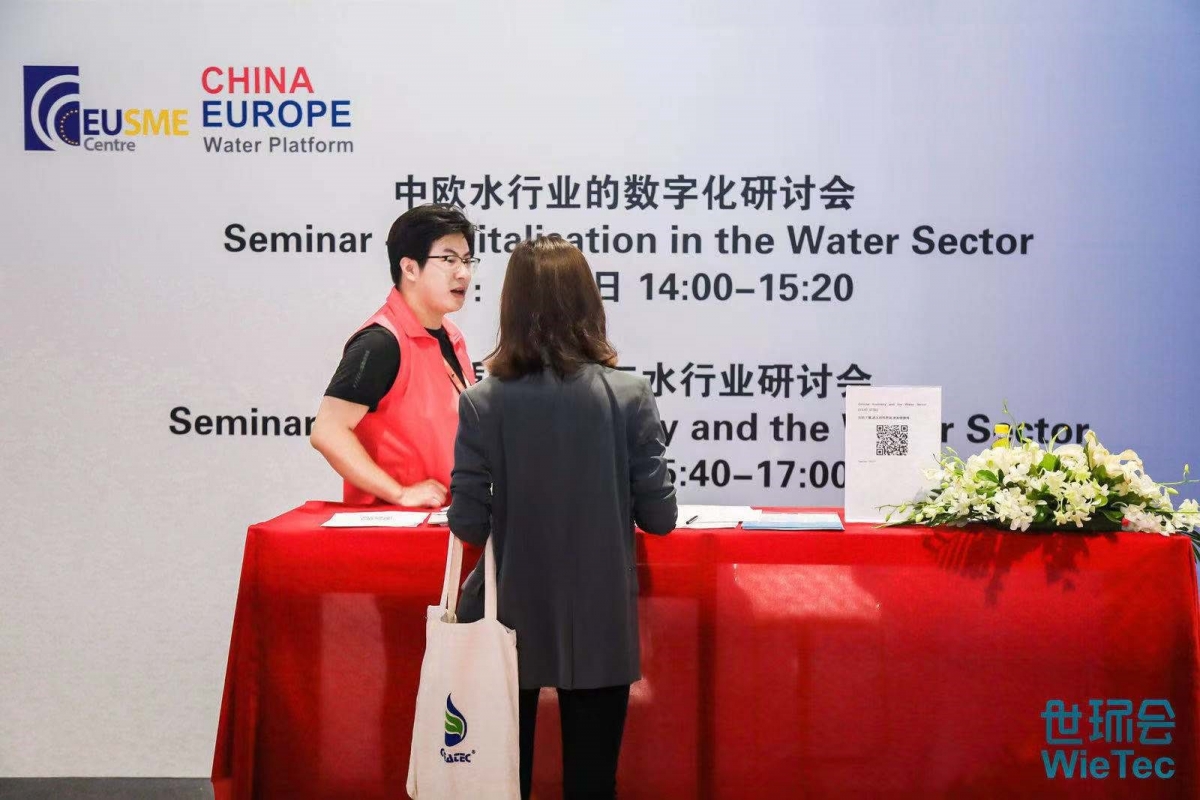 The Centre and the China Europe Water Platform is planning to organize more activities related to the water sector in the near future.
Stay updated on our website, newsletter and social media for any upcoming events.
Download Attachment