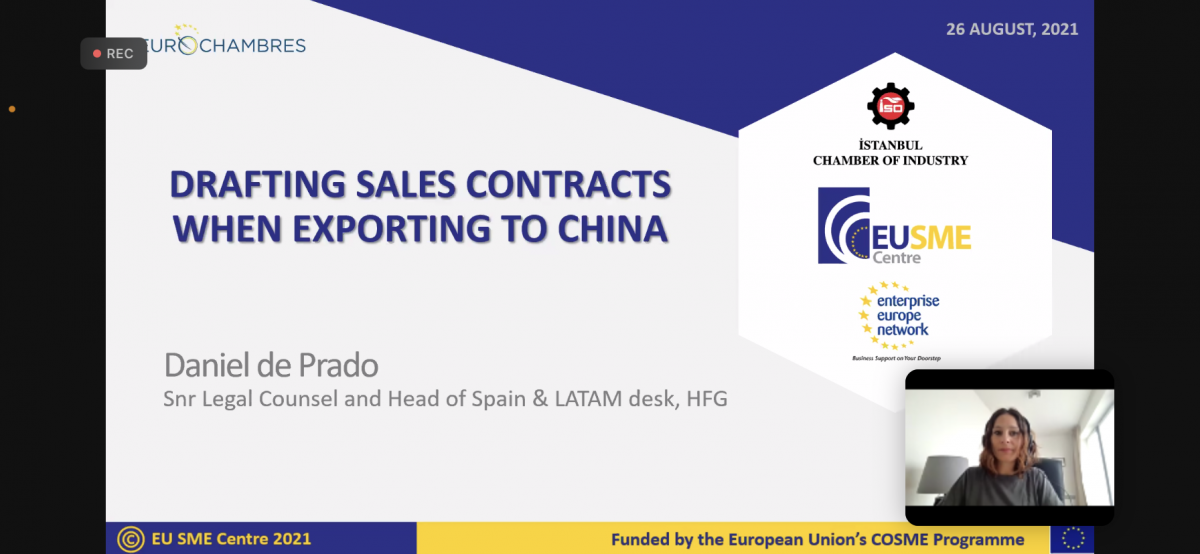 On 26 August, the EU SME Centre (the Centre), EUROCHAMBRES, and our official partner, the Istanbul Chamber of Industry (ICI) with the support of EEN organised an online training workshop aiming at informing European SMEs about how to draft sales contracts when selling into the Chinese market.
The participants were welcomed by Mr. Süleyman KARAKAYA, Foreign Trade and International Markets Specialist at ICI, who welcomed the participants, and Laura Velasco, Partnership Coordinator at the Centre, who presented the project and the services available for European Business Support Organisations and SMEs.
The webinar was lectured by Daniel de Prado, Senior Legal Counsel at HFG Law & Intellectual Property, and gathered around 130 participants from all around Europe. Daniel explained the participants the importance of the pre-contract stage and the verification of the legal status of a company in China before starting any negotiation with a potential partner. He also mentioned essential clauses that should be included in a legal document to make it valid and enforceable in Chinese courts in the event the cooperation goes wrong.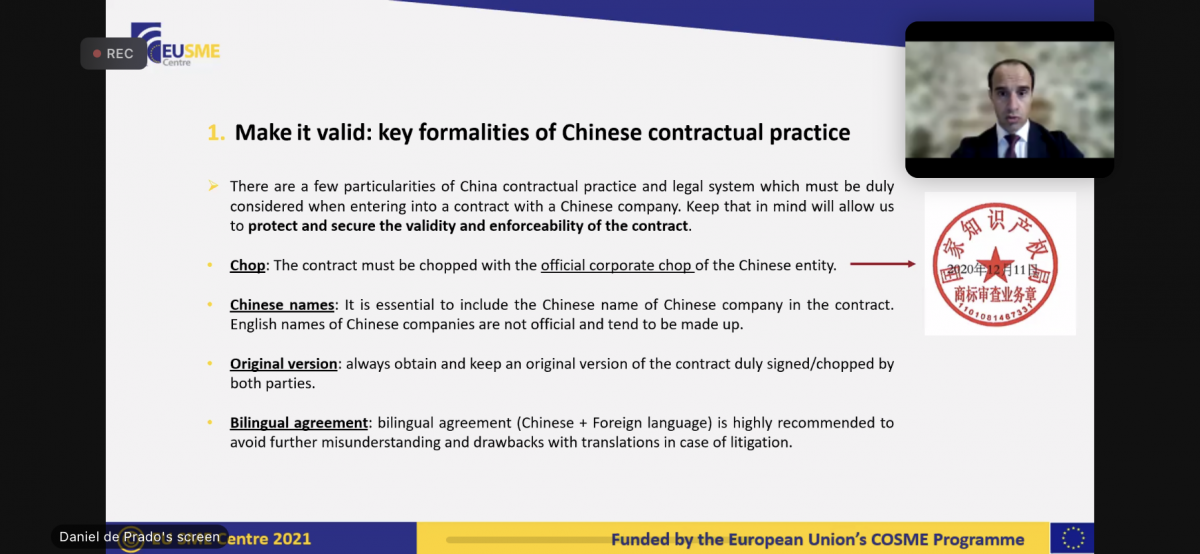 Daniel finalised the presentation sharing useful and practical tips with the audience:
1.
Everything is possible in China
3.
Patience is the key to success
4.
Signing a contract means the beginning of the real negotiation
5.
When you are optimistic, think about point 2
6.
When you are discouraged, think about point 1
To find the recorded webinar and Daniel's presentation, please click here
Download Attachment