WE ARE LIVE! Today we launch the Self-Diagnosis Tool (SDT) - an online tool that allows you to gauge your readiness in developing your business strategy in China! The Self-Diagnosis Tool aims to assist European SMEs to make a prior assessment of their readiness to develop their presence on the Chinese market, and whether they are heading in the right direction. It will also provide further guideance and support though a tailored made list of good practises, additional resources, case studies and FAQs.
How it works:
The EU SME Centre's Self-Diagnosis Tool is comprised of one general quiz, and four specialised modules.

Each quiz/module contains a series of basic and advanced questions on different aspects of China's business environment, product regulation, finance and taxation, and human resources. Each question in each quiz, will have 5 possible answers. Each answer is assigned a certain score.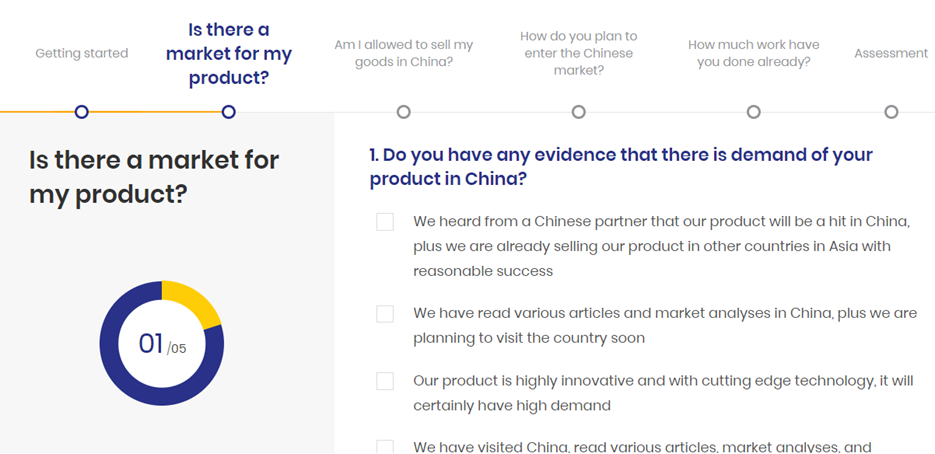 Upon completion of each module, you will be provided a score assessing your level of readiness to enter China. A tailor-made list of good practices, further readings, and FAQs will also be provided for each specific question, to help you better understand how best to prepare for China.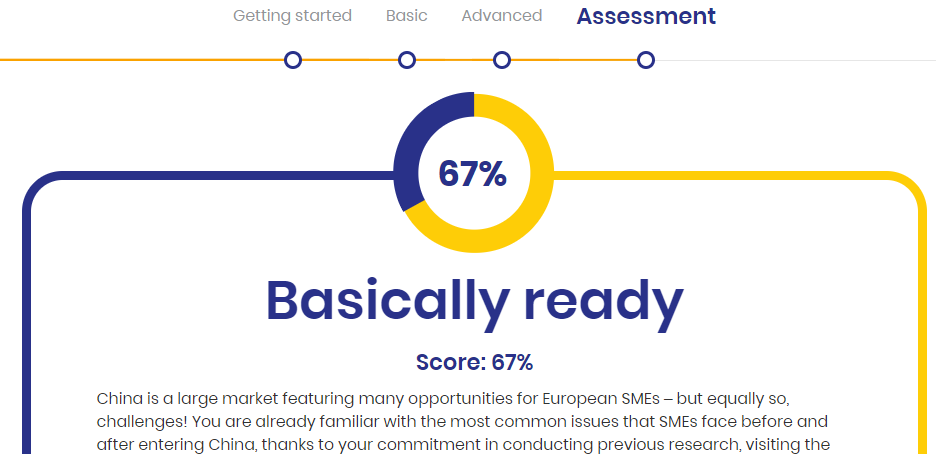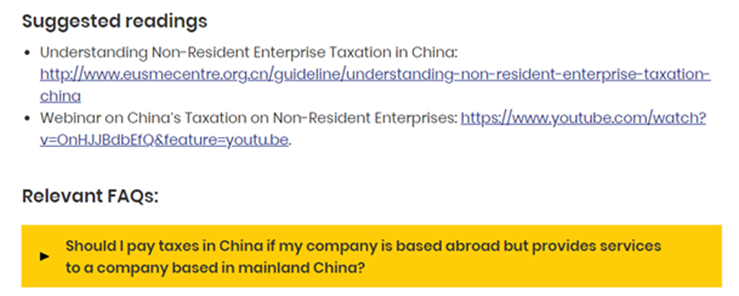 Background:
The Self-Diagnosis Tool (SDT) is a milestone of the phase III of the EU SME Centre. It is based on a similar tool previously developed in 2015, called 'Starter Kit'. The questions of the previous Starter Kit have been updated and revised, and new questions added to reflect China's latest policy, regulatory and market updates.