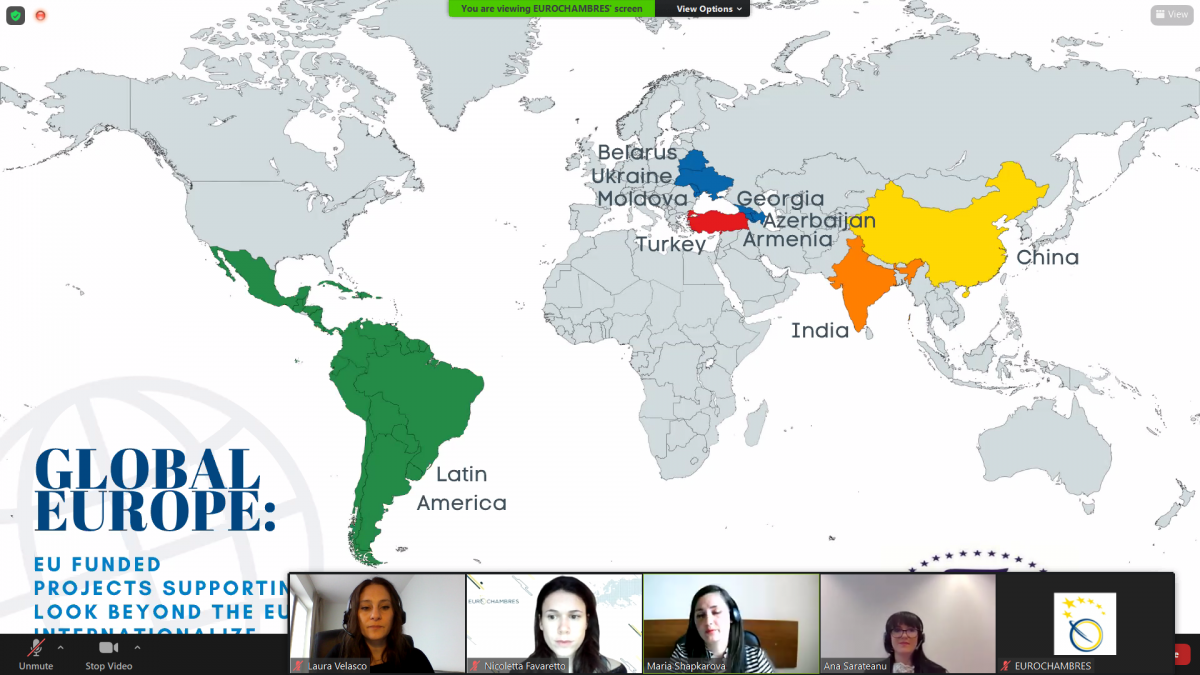 On 9 March 2021, the EU SME Centre participated in the Global Europe webinar co-organised by the Bulgarian Chamber of Commerce and Economy where key projects funded by the European Commission supporting European business were introduced.
The Global Europe webinar supports EU SMEs and business support organizations to make their mark in global markets. The webinar gathered over 100 participants who got insights on how to access EU-funded services that will kickstart the internationalization to critical markets such as Latin America, China, India, Turkey, and Eastern European countries. Among other EU projects, the EU SME Centre EU Partnership Coordinator, Laura Velasco, presented how our services can support the internationalization process into China.
In the upcoming months, the EU SME Centre will be participating actively in the additional Global Europe events. Make sure to follow our social media and subscribe to our newsletter to get notified about the next upcoming event.
Download Attachment