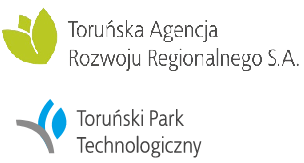 On 6 September 2021, the EU SME Centre (the Centre) and the Torun Regional Development Agency and Torun Technology Park signed a Memorandum of Understanding (MoU). This is the first partnership agreement the Centre signs with a Polish-based business support organisation and it outlines the expectations and the ground rules for upcoming joint activities of the interest of the network of SMEs based in Torun area.
The execution of this partnership agreement proofs the commitment of both parties to work together and create synergies to support Torun Regional Development Agency and Torun Technology Park and their network of Polish companies interested in entering the Chinese market. We welcome this new partnership and we are looking forward to collaborating with Torun Regional Development Agency and Torun Technology Park.
If you are a business support organisation in the EU or the COSME-participating countries and have affiliated companies interested in the Chinese market, please contact our Partnership Coordinator to obtain further information about partnerships and collaborations. The EU SME Centre offers a wide range of complimentary services to partners and affiliated SMEs to improve their readiness to the market.
About TORUN REGIONAL DEVELOPMENT AGENCY and TORUN TECHNOLOGY PARK
Torun Technology Park is a project carried out on the initiative and by Torun Regional Development Agency The Park was established in 2005 and belongs to the Ecosystem of Technology Parks in Poland as well as Polish Business and Innovation Centers Association in Poland (PBICA). The initiative belongs to the EEN network and represents the interest of the SMEs established in the region, especially those interested in going international.
Download Attachment