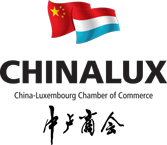 On 9 October 2021, the EU SME Centre (the Centre) and China-Luxembourg Chamber of Commerce (CHINALUX) renewed the partnership agreement signed back in 2016. Previous collaboration between the Centre and CHINALUX included organisation of road shows, training sessions and support in trade missions to China.
The renewal of this Memorandum of Understanding (MoU) proves the commitment of both parties to strengthen future cooperation through the design and implementation of China-related business activities of the interest of CHINALUX and its members. The Centre is glad to re-establish this cooperation and create synergies to better support the internationalisation plans of the business community of Luxembourg.
To get notified about our upcoming events organised be sure to register on the Centre's website, follow our social media and subscribe to our mailing list to get any updates sent directly to your inbox. All these actions are available free of charge, as all the services the Centre offers.
If you are a business support organisation in the EU or the COSME-participating countries and have affiliated companies interested in the Chinese market, please contact our Partnership Coordinator to obtain further information about partnerships and collaborations. The EU SME Centre offers a wide range of complimentary services to partners and affiliated SMEs to improve their readiness to the market.
About CHINALUX
CHINALUX is a private, non-profit organisation supporting bilateral trade and cultural ties between China and Luxembourg. Initiated by 20 founder members active in the China-Luxembourg business community, CHINALUX was founded in Luxembourg on May 31st, 2013. The chamber maintains close relations with relevant industry bodies, organisations and government representatives. CHINALUX is also an accredited member of the Luxembourg Chamber of Commerce CCBL Accreditation Program.
Download Attachment