Home
> World Trade Center Leeuwarden
Our Partners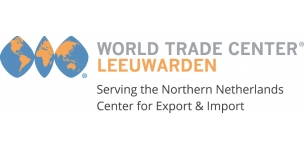 World Trade Center Leeuwarden
Country:

Belgium

Relation to the Centre:

MoU partner

Website:
Address:

Heliconweg 52, 8914 AT Leeuwarden, The Netherlands.

Contact:

Tel: +31 (0)58 294 1610

Partner background

The World Trade Center Leeuwarden (WTCL) is a network and business support organization affiliated to the World Trade Centers Association in New York since 1999. WTCL supports companies with international ambitions and helps to professionalize export and import by providing knowledge through experts and opening new markets by establishing contacts with potential business partners through its worldwide network of 325 offices in 90 countries.