Home
> Sociedade Portuguesa de Inovação
Our Partners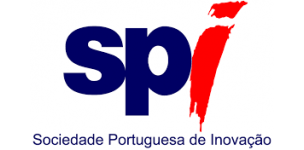 Sociedade Portuguesa de Inovação
Country:

Portugal

Relation to the Centre:

Implementing partner

Website:
Address:

Rm. 629, F6, No. 23, Huangsi Street, Xicheng District, Beijing 100102, China

Contact:

Tel: +86 (10) 6260-4469 – Email: spichina@spi.pt

Partner background

Sociedade Portuguesa de Inovação (https://www.spi.pt/en/) was created in 1996 as an active centre of national and international networks connected to the research and innovation sectors. SPI has become a leading promoter of linkages between national and international public and private organisations/companies/S&T institutes. SPI has coordinated and provided expert support on projects based in Europe, Asia, North America, South America and Africa. Currently, SPI has 85 full-time staff located in different offices in Portugal, Spain, China, USA and with an affiliated office in Belgium (Brussels) through the European Business & Innovation Centre Network (EBN). SPI also has established professional and business networks in Brazil and Angola.