Home
> SAEI (Slovak Association of Exporters and Importers)
Our Partners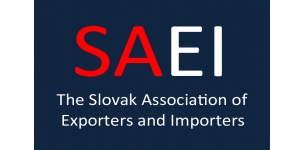 SAEI (Slovak Association of Exporters and Importers)
Country:

Slovakia

Relation to the Centre:

Other partner

Website:
Address:

Svermova 51 974 04 Banska Bystrica

Contact:

Email: saei@saei.sk Tel: + 421 915 435 204

Partner background

The Slovak Association of Exporters and Importers SAEI is a non-profit organization associating individuals and business entities that seek to achieve the objectives of the association. The SAEI aim is to encourage, promote, advocate, educate and inform exporters and importers in the Slovak Republic in order to facilitate, speed up, simplify and streamline their activities in foreign trade, which are leading to job creation in Slovakia.

For the fulfillment of its objectives, the SAEI uses the latest knowledge and tools in the field of international trade and the extended experience of its members in international business, international organizations and organizations supporting foreign trade.

We help SMEs to find new opportunities in international trade by using modern tools for the development of export and import. Technology is changing the world. Anyone who owns a business or doing business knows that the presence and promotion on the Internet becomes a necessity. Customers around the world are online anytime, anywhere 24 hours a day. To find clients, buyers and suppliers for your company and products has never been easier. Below presented portals help us automate these processes.