Home
> Plovdiv Chamber of Commerce
Our Partners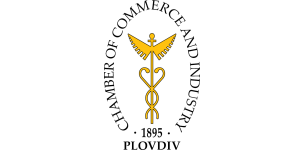 Plovdiv Chamber of Commerce
Country:

Bulgaria

Relation to the Centre:

MoU partner

Website:
Address:

ul. "Samara" no. 7, 4000 Karshiaka, Plovdiv. Bulgaria.

Contact:

Dilyana Gerdzhikova: een@pcci.bg

Partner background

Plovdiv Chamber of Commerce and Industry (PCCI) is a non-profit organization that unifies representatives of the business community of the region, covering a population of 1,2 million and more than 34 000 companies. With the main objective of supporting and promoting regional industry, PCCI holds 29 years of experience in the field of identifying and promoting business and investments opportunities at domestic and international level.