Home
> PARP - Polish Agency for Enterprise Development
Our Partners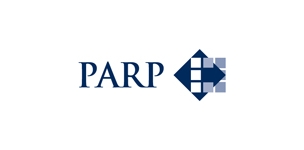 PARP - Polish Agency for Enterprise Development
Country:

Poland

Relation to the Centre:

Other partner

Website:
Address:

Pańska Street 81/83; 00-834 Warszawa; Poland

Contact:

e-mail: biuro@parp.gov.pl Phone no.: (+48) 22 432 80 80, (+48) 22 432 71 25 Fax no.: (+48) 22 432 86 20, (+48) 22 432 84 04

Partner background

The Polish Agency for Enterprise Development (PARP) is involved in the implementation of national and international programmes financed from the EU structural funds, state budget and multiannual programmes of the European Commission. As a key authority responsible for creating a business-friendly environment in Poland, PARP contributes to the creation and effective implementation of the state policy related to enterprise, innovation and staff adaptability. Pursuant to the principle "Think Small First", in all its activities the Agency puts a particular emphasis on the needs of the SME sector.