Home
> Food and Drink Federation
Our Partners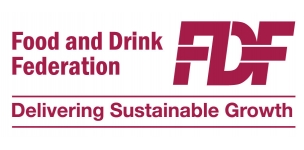 Food and Drink Federation
Country:

United Kingdom

Relation to the Centre:

Other partner

Website:
Address:

6th Floor 10 Bloomsbury Way London WC1A 2SL

Contact:

members.enquiries@fdf.org.uk

Partner background

The Food and Drink Federation (FDF) is the voice of the UK food and drink industry, a large manufacturing sector in the country. It accounts for 19% of the total manufacturing sector by turnover and employs over 400,000 people in the UK across 7,000 businesses.

FDF helps their members operate in an appropriately regulated marketplace to maximise their competitiveness, communicating industry's values and concerns to Government, regulators, consumers and the media. It also works in partnership with key players in the food chain to ensure our food is safe and that consumers can have trust in it.