Home
> Flanders-China Chamber of Commerce
Our Partners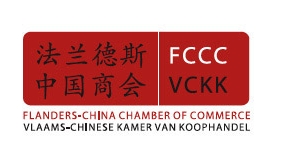 Flanders-China Chamber of Commerce
Country:

Belgium

Relation to the Centre:

MoU partner

Website:
Address:

Ajuinlei 1, B-9000 Gent, Belgium

Contact:

E-mail: info@flanders-china.be Tel: +32/9/269.52.46 Fax: +32/9/269.52.99

Partner background

The Flanders-Chinese chamber of commerce is an action platform initiated by the business community for the promotion of economic, trade and scientific relations with the People's Republic of China.

The FCCC assists Flemish companies in doing business with China and supports Chinese companies wishing to invest in Flanders. With a clear European perspective, it aims to achieve its objectives through information and interaction, and by supporting projects in cooperation with government and other public authorities.