Home
> European Union Chamber of Commerce in China
Our Partners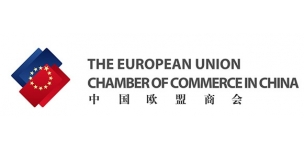 European Union Chamber of Commerce in China
Country:

China

Relation to the Centre:

Implementing partner

Address:

Beijing Lufthansa Center, Office C412, No. 50 Liangmaqiao Road, Beijing, 100125, P.R. China

Contact:

Phone: +86 10 6462 2066 - Email: euccc@europeanchamber.com.cn - WeChat ID: europeanchamber

Partner background

The European Chamber now has more than 1,700 members in 7 chapters operating in 9 cities: Beijing, Nanjing, Shanghai, Shenyang, South China (Guangzhou and Shenzhen), Southwest China (Chengdu, Chongqing) and Tianjin. Each chapter is managed at the local level by local boards reporting directly to the Executive Committee.

The Chamber is recognised by the European Commission and the Chinese Authorities as the official voice of European business in China. It is recognised as a Foreign Chamber of Commerce with the Ministry of Commerce and China Council for the Promotion of International Trade.

The European Chamber is part of the growing network of European Business Organisations (EBO). This network connects European business associations and chambers of commerce located in more than 30 third markets around the world.