Home
> Enterprise Lithuania
Our Partners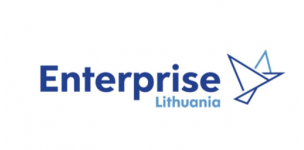 Enterprise Lithuania
Country:

Lithuania

Relation to the Centre:

MoU partner

Website:
Address:

Enterprise Lithuania A. Goštauto st. 40A, LT-03163 Vilnius, Lithuania

Contact:

Phone: +370 (5) 249 90 83 E-mail: info@enterpriselithuania.com

Partner background

Enterprise Lithuania' is a non-profit organization owned by the Ministry of Economy of the Republic of Lithuania. Its mission is the support for small and medium size enterprises and encouragement of Lithuanian producers' export. Founded in November 2009, Enterprise Lithuania is the most effective business-promoting agency in the country. Enterprise Lithuania supports the establishment and development of competitive business in Lithuania and fosters the country's exports by facilitating cooperation with other partners.