Home
> Diplomatic Council
Our Partners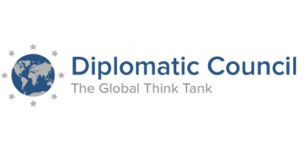 Diplomatic Council
Country:

Germany

Relation to the Centre:

MoU partner

Address:

Mühlhohle 2, 65205 Wiesbaden, Germany

Contact:

Thi Thau Hang Nguyen, Secretary General nguyen@diplomatic-council.org, Phone +49611973150.

Partner background

The Diplomatic Council is an organization with consultative status to the United Nations combining a global think tank, a world-leading business network and a charitable foundation. The members of the Diplomatic Council gain access to a global network of leaders from the highest levels of diplomacy, business and social change.