Home
> Cyprus China Business Association
Our Partners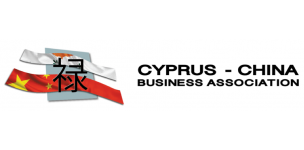 Cyprus China Business Association
Country:

Cyprus

Relation to the Centre:

MoU partner

Website:
Address:

38, Grivas Dhigenis Ave. & 3, Deligiorgis Str., P.O.Box 21455, 1509 Nicosia

Contact:

Niovi Parisinou parisinou@ccci.org.cy

Partner background

Cyprus China Business Association (CyChiba), under the auspices of the Cyprus Chamber of Commerce and Industry (CCCI), has been one of the most important partners of the Chinese Embassy in Cyprus ever since it was founded. CyChiba is committed to acting as a business bridge between China and Cyprus, building up a platform for cooperation through various activities, and opening a window of opportunities for cooperation in trade, investment and economic exchange among our business communities. To this end, the Chinese Embassy will continue its efforts in collaboration with CyChiba to provide even better services to enterprises in both countries.