Home
> Cyprus Chamber of Commerce
Our Partners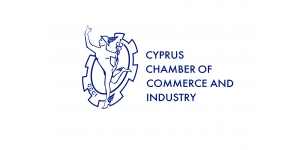 Cyprus Chamber of Commerce
Country:

Cyprus

Relation to the Centre:

MoU partner

Website:
Address:

38, Grivas Dhigenis Ave. & 3, Deligiorgis Str.,

Contact:

Niovi Parisinou parisinou@ccci.org.cy

Partner background

The Cyprus Chamber of Commerce and Industry is a private corporate body formed by the union of Cypriot businessmen in 1927. The CCCI is the federation of the local Chambers of Commerce and Industry (CCIs) which operate in Nicosia, Limassol, Famagusta, Larnaca and Paphos. The membership of the CCCI exceeds 8,000 enterprises from the whole spectrum of business activity. Affiliated to it are more than 140 Professional Associations from the trade, industry and services sectors.